'Cross walk' in Medina carries powerful message for participants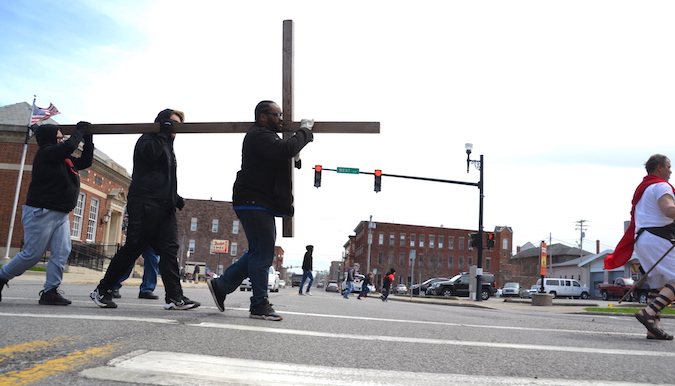 Photos by Tom Rivers
MEDINA – Jeremiah Holloway in front carries the cross across West Center Street near the West Avenue intersection. He is assisted by Joshua Watts and Shonn Effner.
"I definitely feel a deeper connection to my faith," Holloway said.
The three were among 40 participants today in the annual "Cross Walk" by the Medina Area Association of Churches and the Medina Clergy Fellowship.
The churches have been doing the annual "Pilgrimage to Golgotha" for at least two decades on Good Friday. They go to seven stops in the village, reading scripture and singing hymns.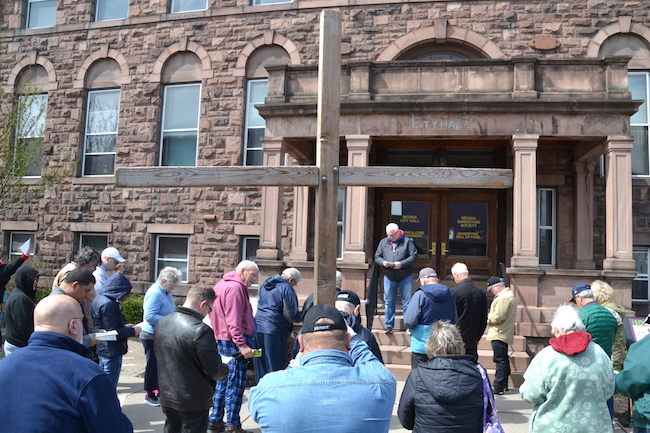 Mike Zaidel, a member of Alabama Full Gospel Fellowship, holds the cross in front of City Hall while Pastor Michael Stephenson of the First Baptist Church addresses the group.
Zaidel carried the cross on part of the journey today.
"Even carrying it just a little ways made my hand numb," he said. "I can't imagine the pain that Jesus went through."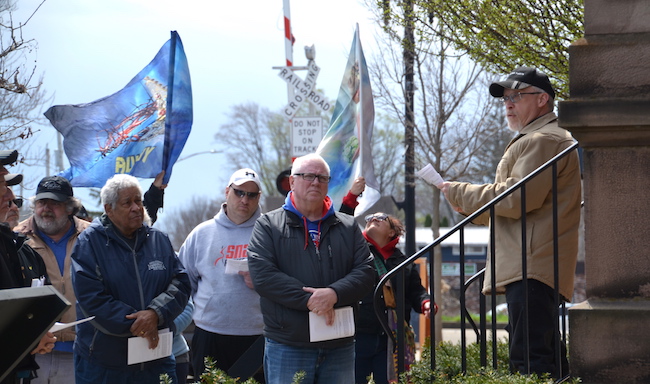 Pastor Garry McCaffery of United Methodist Church of the Abundant Harvest gives the reading from John 18:1-14 from the steps of City Hall.
In back, Amy Watts holds a resurrection flag and her husband Joshua Watts holds a Yeshua flag about the "crown of thorns."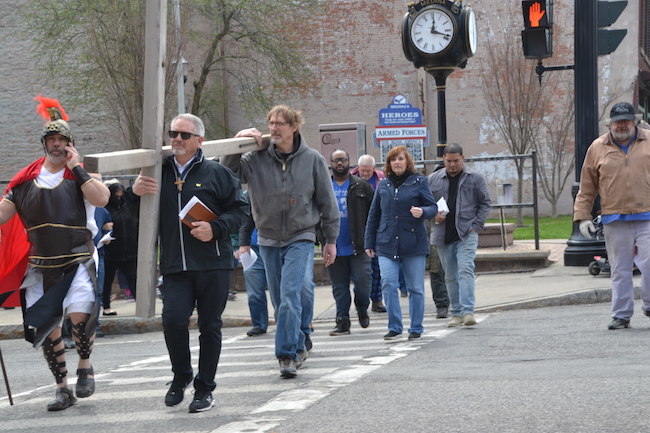 Pastor Dan Thurber of the Oak Orchard Assembly of God church carries the cross in front while William Dabb is in back. They are crossing East Center Street near the Main Street intersection.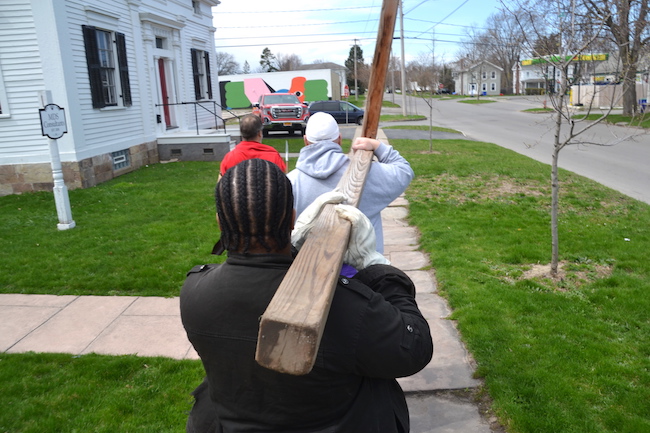 Jeremiah Holloway, in back, and Jarred Saj carry the cross down Pearl Street.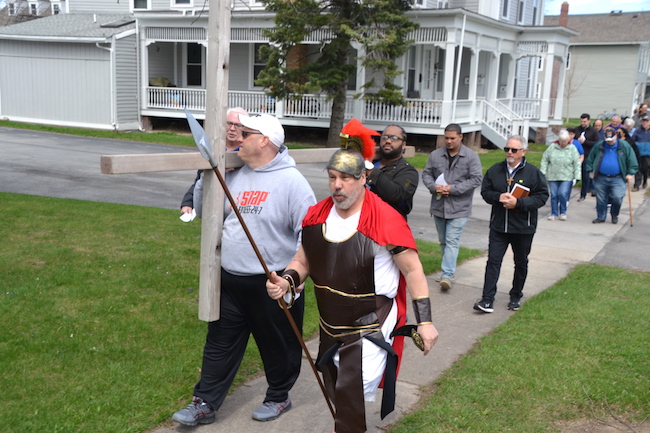 Jarred Saj is in front with the cross as the group moves along West Avenue to the Medina Historical Society. Neil Samborski is dressed as a centurion.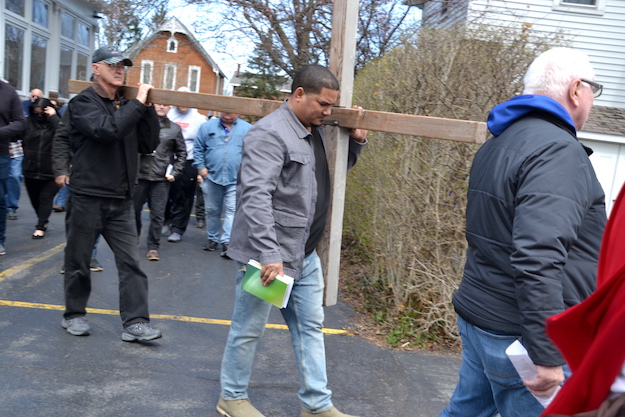 Pastor Jovannie Canales of the Second Church True Disciples of Jesus Christ carries the cross from Cooper Funeral Home to the First Baptist Church. Canales also shared one of the readings on the Cross Walk.
"It was a very deep experience for me," he said about carrying the cross. "It put me in the place of a deeper understanding of what Jesus went through."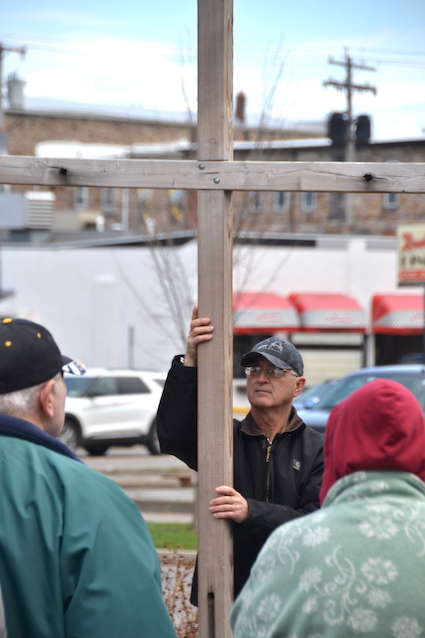 Curt Strickland holds the cross amidst the fierce winds this afternoon. He is shown next to the First Baptist Church with Rudy's Diner in the background.
There will be a Good Friday worship service at 6:30 p.m. today at the Oak Orchard Assembly of God, sponsored by PACT (Pastors Aligned for Community Transformation).
There is also a Good Friday worship service at 6:30 p.m. today at The Grove Methodist Church.
There will be a Sunrise Service on Easter morning at 6:30 at Boxwood Cemetery.