Crop of icicles emerges in Canal Culvert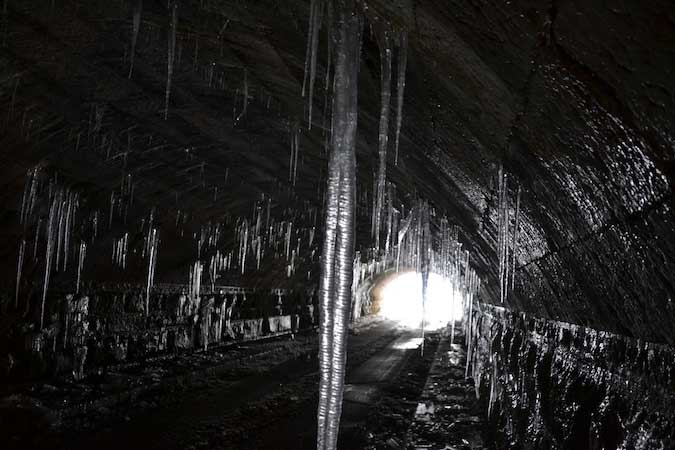 Photos by Tom Rivers
RIDGEWAY – One of Orleans County's most well-known landmarks, the Canal Culvert in Ridgeway, has numerous icicles hanging inside after the temperatures dropped below freezing in recent days.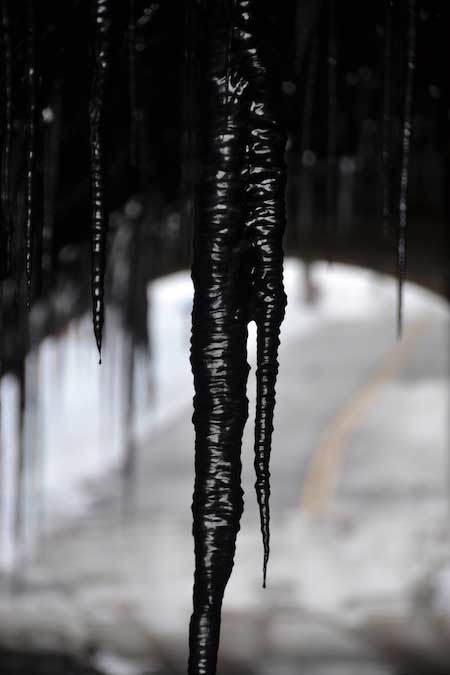 The canal is currently full of water while the Canal Corp. checks on culvert repairs in other locations. The canal is expected to be drained again next week for the winter.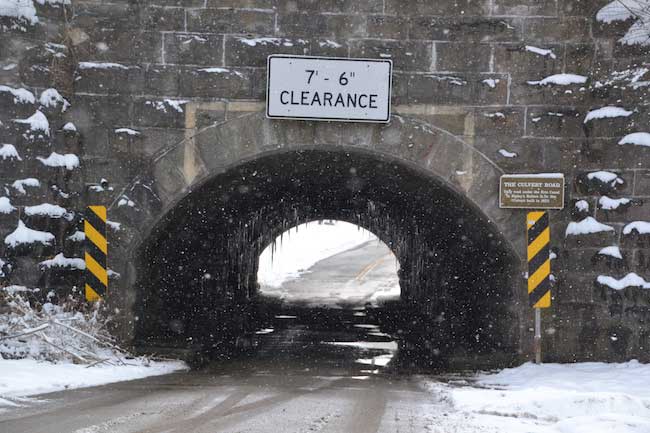 These photos were taken today of the Culvert, the only spot where you can drive under the Erie Canal.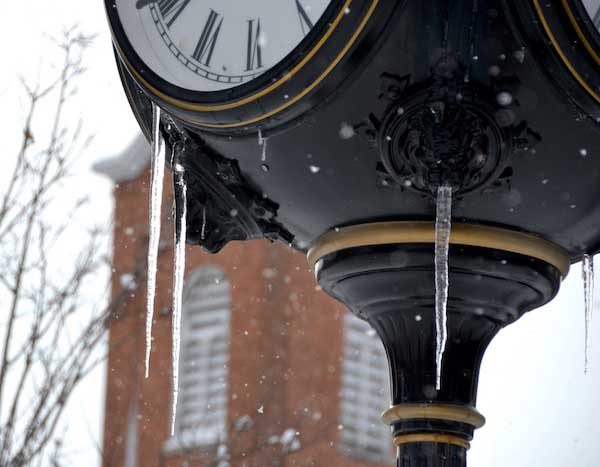 The Main Street clock in downtown Medina also has icicles growing on it.