Creeks are running high after heavy rain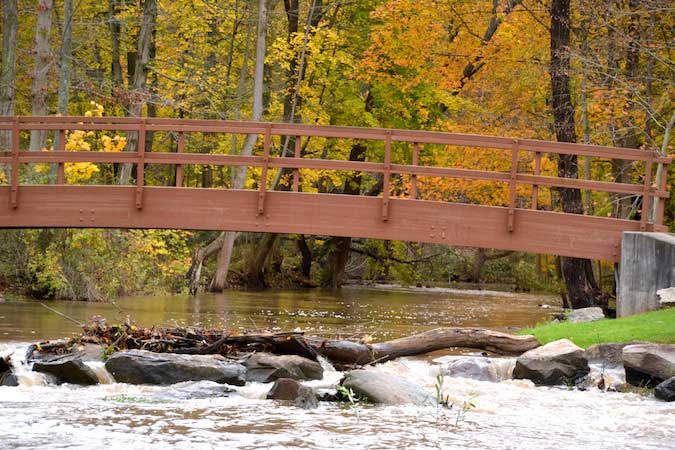 Photos by Tom Rivers
HOLLEY – Sandy Creek is pictured today in Holley by the pedestrian bridge near the waterfalls.
The National Weather Service in Buffalo has a flood warning in effect for Orleans County until 5:48 a.m. on Tuesday. The flood warning includes Genesee, Erie, Chautauqua, Cattaraugus and Niagara counties.
Heavy rain in recent days, combined with area creeks and streams already running high, could cause flooding, the Weather Service said. About of inch of rain fell in Orleans County on Sunday, according to the Weather Service. That wasn't as much as the 3.49 inches in Hamburg and Colden in Erie County, or the 3.49 inches in Mayville, Chautauqua County.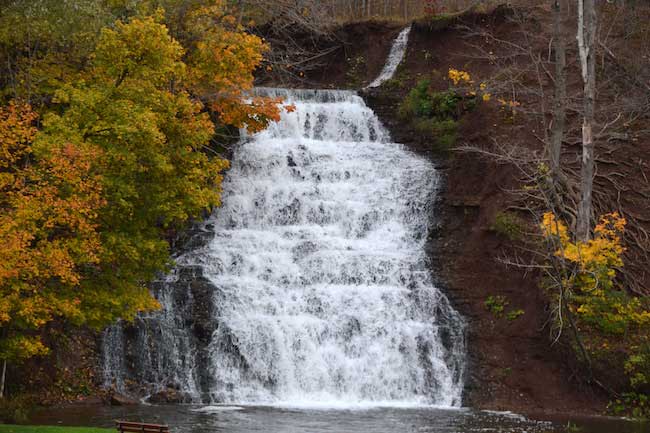 The Holley Waterfalls  is pictured at about 11 a.m. today. There are still many leaves clinging to trees, so this would be a good time to get out for some fall photos.