Courthouse lighted up in blue and yellow in support for Ukraine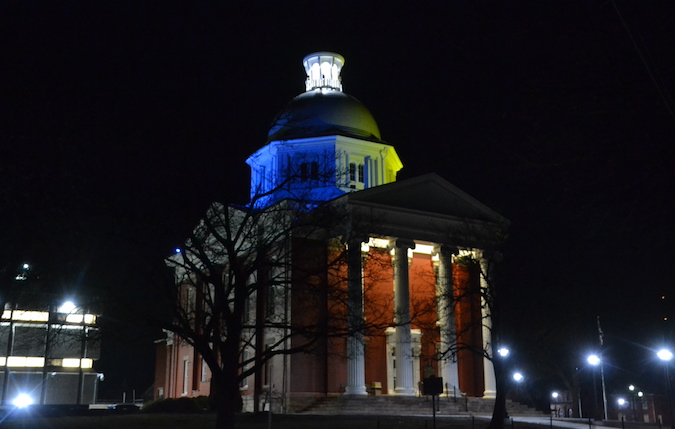 Photos by Tom Rivers
ALBION – The courthouse dome on East State Street is lighted up in blue and yellow tonight in a show of support for the Ukrainian people who have been under attack since Russia invaded the country on Feb. 24.
The courthouse will remain lit for the foreseeable future in blue and yellow, the colors of Ukraine.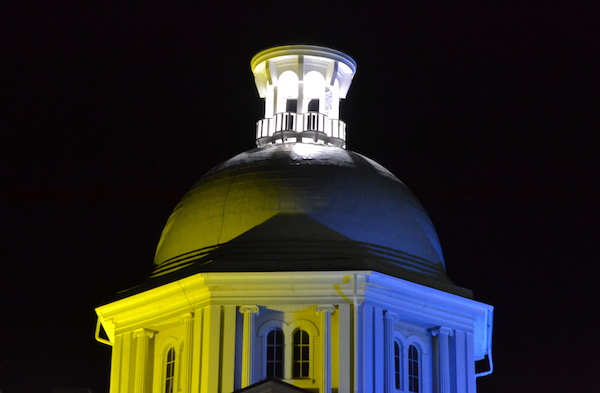 "Around the world everyone is finding ways to show their solidarity with Ukrainians during this time of crisis. Orleans County stands with them," Orleans County Legislature Chairwoman Lynne Johnson said earlier this week.
One side of the dome is blue and the other yellow.
The courthouse was built in 1858 and is the focal point of the Courthouse Square in Albion, a district that is on the National Register of Historic Places.