Courthouse entrance will change next week to rear, ground entrance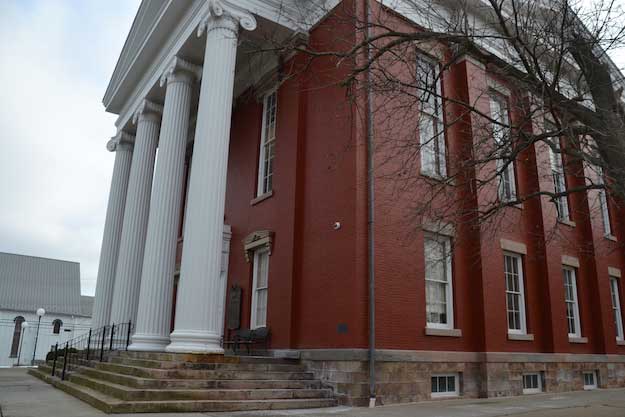 Photos by Tom Rivers
ALBION – The front entrance of the Orleans County Courthouse is shown today at about noon. The courthouse was built in 1858.
The state Unified Court System, Eighth Judicial District, is changing the main entrance to the building. Beginning Jan. 1, the front of the building will be closed to the public, who will instead need to enter through a rear, ground entrance.
The front entrance facing East State Street has tall steps and isn't handicapped accessible.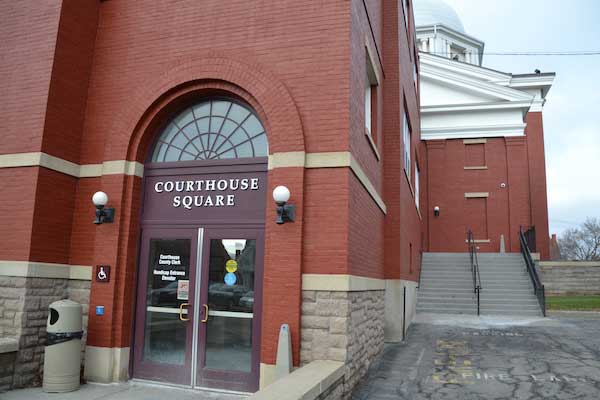 The public on Jan. 1 will need to enter the Orleans County Courthouse from the doors through the County Clerks Building, which is next to the courthouse, on East Park Street.
That entrance takes people through a security screening and then to an elevator in the basement of the courthouse. That elevator goes to the second and third floors, where there are courtrooms.
"The relocation of the public entrance will enhance security screening and allow for greater ease of public access to the Court," the Eighth Judicial District said in a news release.