Courthouse dome will be illumined in red in late October
County will highlight Red Ribbon Week from Oct. 23-31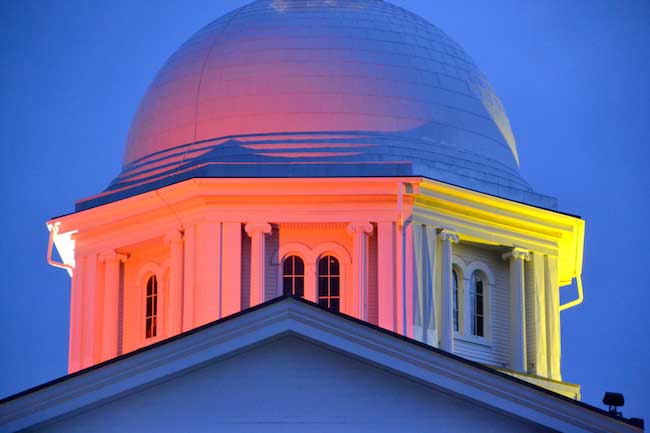 File photo by Tom Rivers
ALBION – This photo from late June 2020 shows the Courthouse dome illumined partially in red. That was one of six colors shining on the dome for a week in honor of the Class of 2020 at Albion, Holley, Kendall, Lyndonville and Medina. The dome that week had filters made by Takeform in Medina to display six colors: red, blue, white, orange, purple and yellow.
The County Legislature on Wednesday approved a request from GCASA to light the dome in red from Oct. 23-31 for Red Ribbon Week.
Red Ribbon Week is a national drug prevention education campaign, with a focus on spreading awareness about the dangers of drug addiction and urging people to live drug-free lives.