Courthouse Dome shines blue and red for Damar Hamlin, Buffalo Bills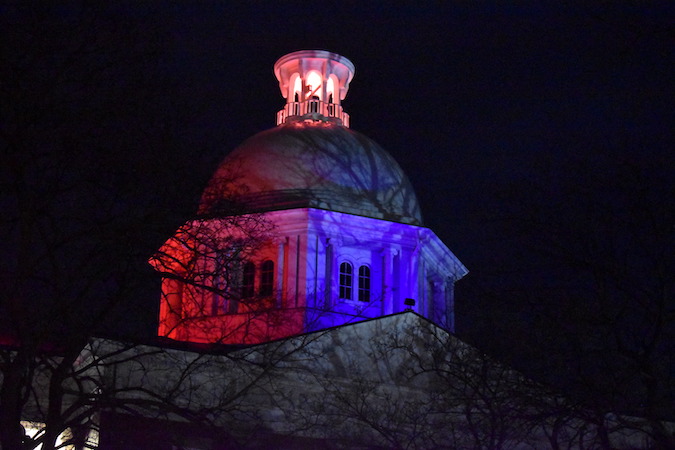 Photos by Tom Rivers
ALBION – The lights are shining blue and red, the team colors for the Buffalo Bills, this evening in honor of injured player Damar Hamlin.
The 24-year-old defensive back was critically injured in Monday night's game. He was given CPR and a round of defibrillation before being taken from the field by ambulance.
He has shown great improvement since then, the medical staff at the University of Cincinnati Medical Center and the Bills said today. Hamlin remains critically ill and in intensive care but doctors are very hopeful about his progress.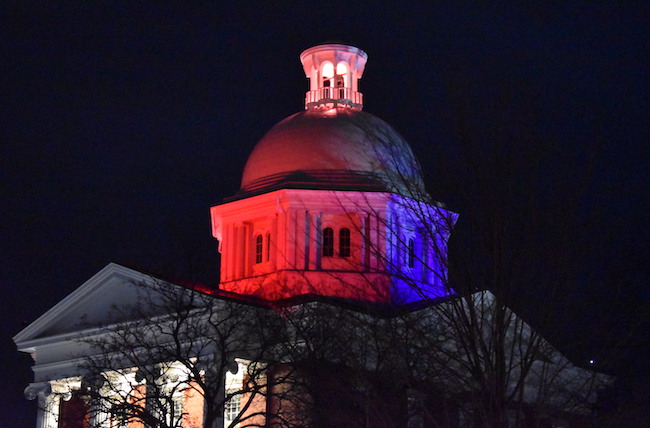 The NFL announced today the Bills and Bengals game, which was stopped in the first quarter, will not be resumed. The game was a matchup between two of the top teams in the NFL. The Bills are at 12-3 and the Bengals at 11-4.
Lynne Johnson, Orleans County Legislature chairwoman, wanted the county to show its support for the Hamlin and the Western New York community, which is a strong supporter of its professional football team.
"It's basically a call to join us in praying for complete healing for Hamlin," Johnson said. "There's no question prayers are going up from Orleans County."