Courthouse dome glows several colors for Class of 2020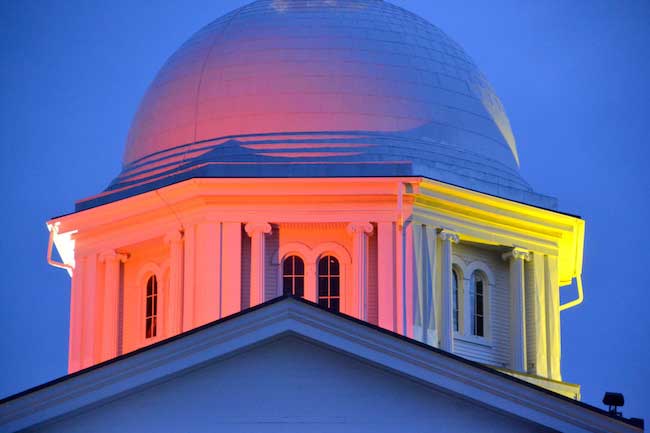 Photos by Tom Rivers
ALBION – The Orleans County Courthouse in Albion is illumined in several colors at night this week in honor of the Class of 2020 at Albion, Holley, Kendall, Lyndonville and Medina.
The dome has six lights. The county Department of Public Works is using filters made by Takeform in Medina to display six colors: red, blue, white, orange, purple and yellow.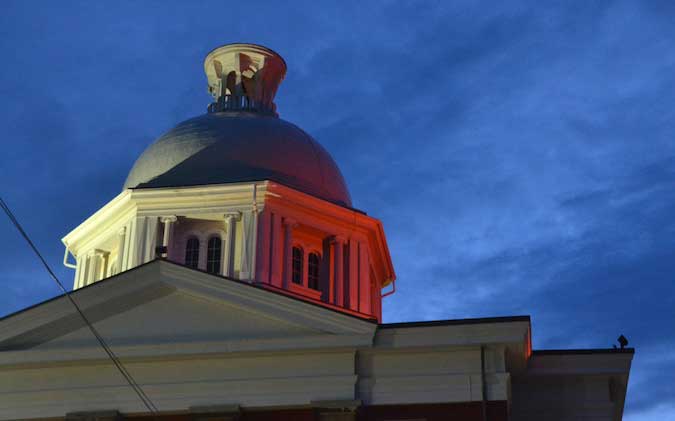 All six colors will be shown beginning this evening through Sunday night. Albion has purple and yellow for its school colors, Holley is red and white, Kendall is blue and white, Lyndonville is orange and black, and Medina is blue and red.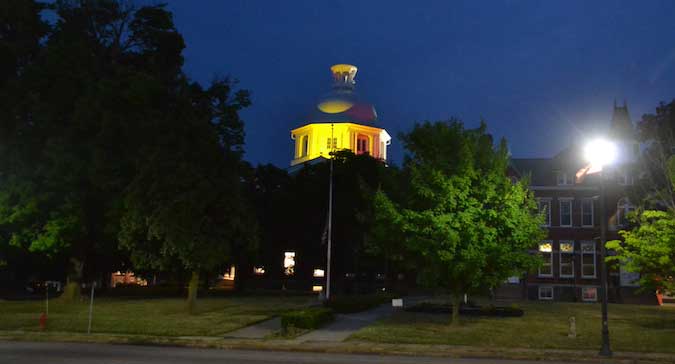 "We understand that during this challenging time," said Jack Welch, the county's chief administrative officer. "We all need to recognize the accomplishments our 2020 graduates have achieved. We are proud of each and every one of you and wish you much success as you begin the next chapter in your lives."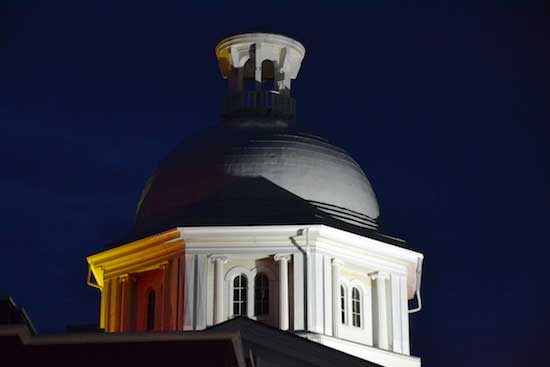 In the past the dome has been pink for Breast Cancer Awareness Month, purple for Domestic Violence Awareness Month, and green to celebrate the 100th anniversary of Girl Scouts.