Courthouse dome gets fresh coat of paint, rubberized material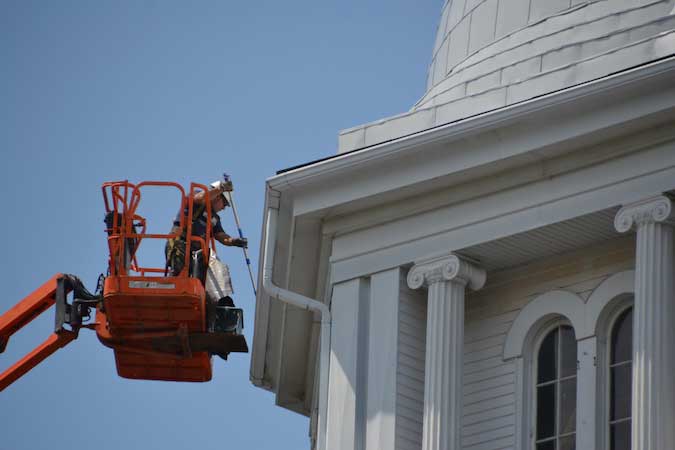 Photos by Tom Rivers
ALBION – A worker is shown at about 1:30 p.m. today repainting the dome on the Orleans County Courthouse. Garland/DBS Inc. of Cleveland is doing the work for $108,916.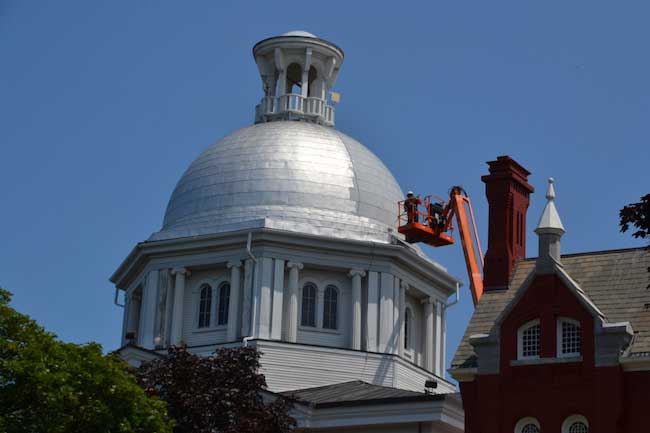 Besides a fresh coat of paint, the dome is being coated with a rubberized material to prevent leaks in one of the county's most iconic structures. The dome has had several leaks. Inside the dome are about a dozen buckets to collect the dripping water after it rains.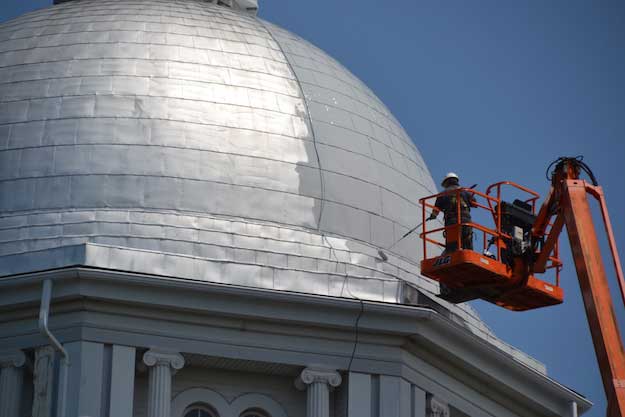 The courthouse, which was built in 1858, is the focal point of the Courthouse Square, a district on the National Register of Historic Places.