Courthouse, Clerk's Building will be painted for $106K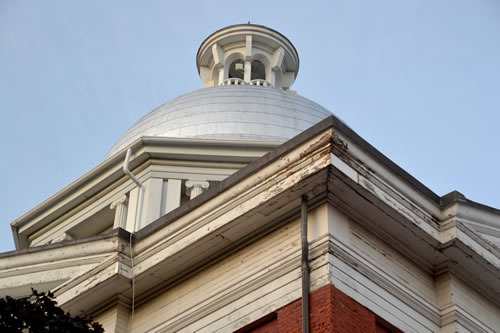 ALBION – The paint has been flaking off the historic Orleans County Courthouse in recent years.
The iconic building, the centerpiece of the Historic Courthouse Square, will soon be repainted. The County Legislature on Wednesday approved a bid from Panek Coatings of Albion to paint the building, as well as the neighboring County Clerks' Building, for $106,450.
Construction of the courthouse was completed in 1858 in the ornate Greek Revival style. The dome is 36 feet wide.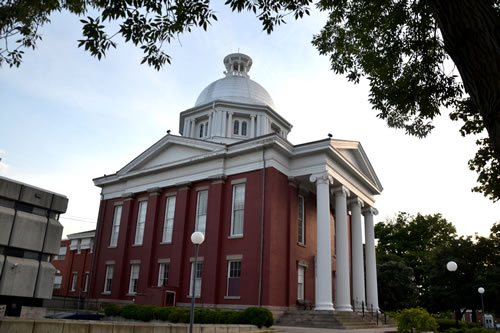 The courthouse and 34 other buildings are part of the Courthouse Square Historic District, which was included on the National Register of Historic Places in 1979.
Most of the $106,450 bid by Panek is focused on the courthouse, but the Clerks' Building will also be painted. That building was built in 1888 and brought the Eastlake architectural style to Albion's Courthouse Square.