County receives award for risk management, training efforts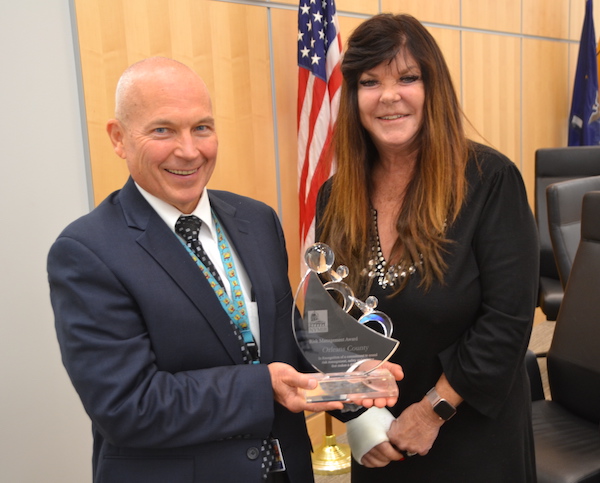 Photo by Tom Rivers
ALBION – Jack Welch, chief administrative officer for Orleans, and Lynne Johnson, County Legislature chairwoman, hold an award presented to Orleans County last month by New York Municipal Insurance Reciprocal.
The county received NYMIR's "risk management award." It is given annually to a county for sound risk management, safety and training efforts.
Orleans hasn't had any property damage claims in the past five years and the county has the highest employee participation in the state for six online safety trainings, Welch said. Orleans has about 400 county employees.
The county also has a safety committee and each month does a walk-through inspection of a county building, identifying maintenance needs and any potential safety hazards.
"Our facilities are well-maintained," Welch said. "Our buildings are not new."
He praised the county workforce for their part in helping Orleans County earn the award over 32 other counties represented by NYMIR.