County official recognized as 'Civil Service Ambassador'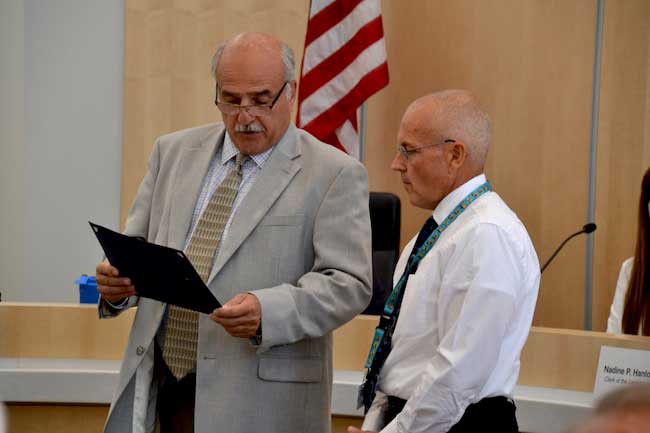 Photo by Tom Rivers
ALBION – Orleans County Legislator John DeFilipps, left, presents a "Special Recognition Award" on Wednesday to Jack Welch, the county's director of personnel and self insurance.
Welch has served the past two years as president of the New York State Association of Personnel and Civil Service Officers.
Last month he was honored with a "Civil Service Ambassador Award" for his "commitment to the principles of merit and fitness, and the effective and efficient administration of the merit system in Orleans County."
That award was given on June 4 by Lola W. Brabham, acting commissioner of the NYS Department of Civil Service.