County Legislature recognizes Bellavia, Medal of Honor recipient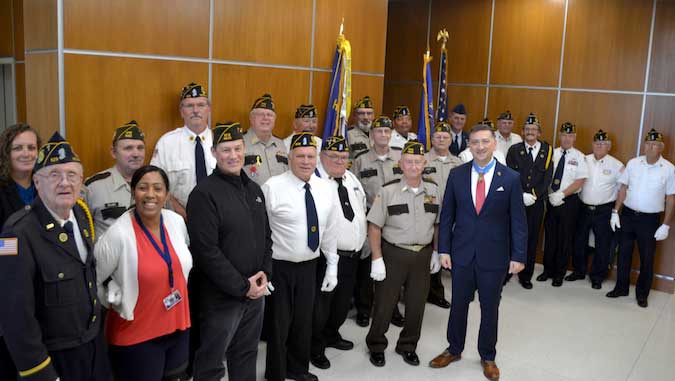 Photos by Tom Rivers
ALBION – David Bellavia is pictured with veterans in Orleans County on Wednesday afternoon after he was recognized by the Orleans County Legislature.
Bellavia, a 1994 Lyndonville graduate and a county resident, was presented the Medal of Honor on June 25 by President Trump during a ceremony at the White House.
Bellavia was awarded the Medal of Honor for his actions on Nov. 10, 2004 in Fallujah, Iraq. He led an infantry squad clearing houses of insurgents, saving the lives of the members of his unit. He is the first living Iraq War veteran to receive the nation's highest honor for military service.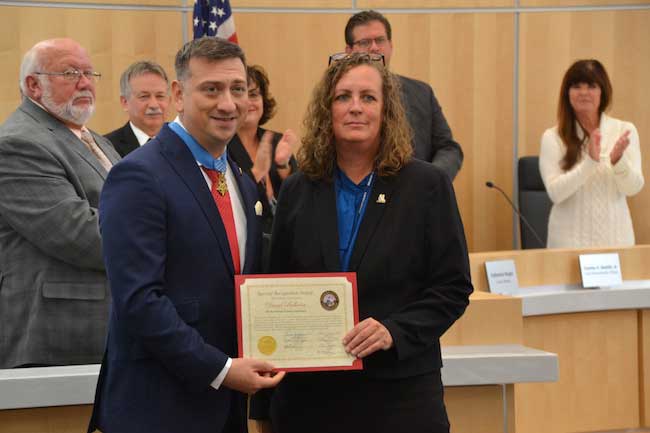 Bellavia is presented a "Special Recognition Award" by Nancy Traxler, director of Veterans Services in Orleans County. The Special Recognition Award is from the Orleans County Legislature, which praised Bellavia for receiving the Medal of Honor for his actions on Nov. 10, 2004.
"The Orleans County Legislature does hereby commend you for your heroism, self sacrifice and bravery as you served proudly in the United States Army," the Legislature wrote. "We are proud of your accomplishments and your continued efforts in serving the United States Army. This will forever be widespread, long lasting and extremely appreciated."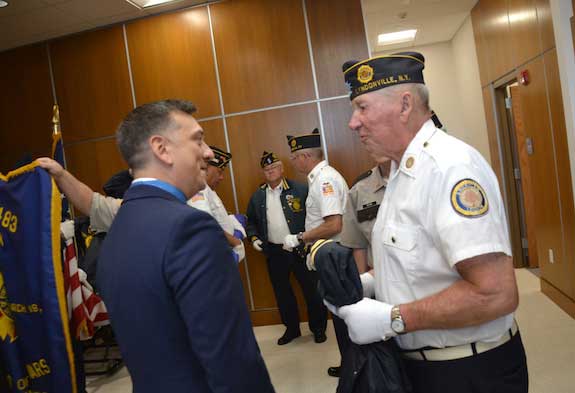 Bellavia chats with Norman Lake of Lyndonville, a member of the American Legion.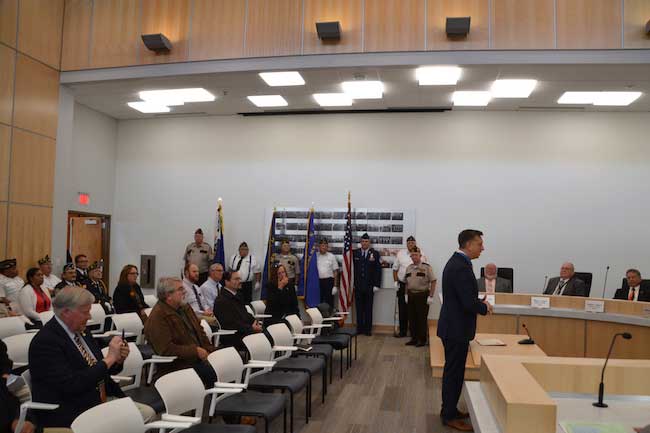 Bellavia addressed the County Legislature, and thanked the group for the recognition. He said he is grateful to have grown up in the county which has long valued the service of veterans. He noted that in Medina the community named one of its parks after John Butts, a Medal of Honor winner for his valor during World War II. Butts was killed in action on June 23, 1944.
Bellavia said he was warmly welcomed back to the community after he served in Iraq, with former state Assemblyman Charlie Nesbitt, a decorated helicopter pilot in the Vietnam War, among the first to connect with him.
Bellavia has passed on a chance to run for Congress in an upcoming special election, instead opting for full-time service with the U.S. Army.
"I'm yours," Bellavia said during Wednesday's Legislature meeting. "You made me. You raised me."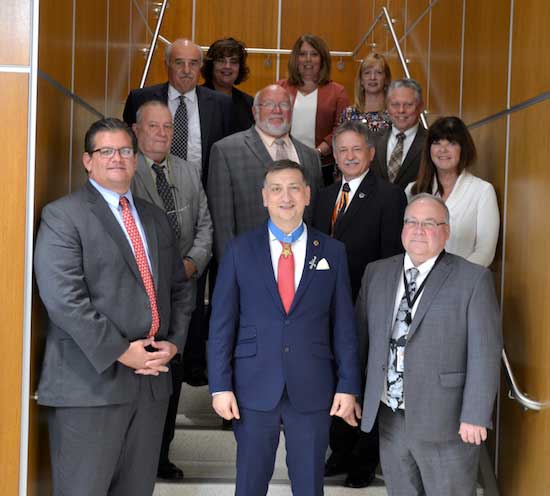 Bellavia is pictured with county officials after Wednesday's presentation. Front row, from left: Chief Administrative Officer Chuck Nesbitt, Bellavia, and County Legislator Skip Draper. Second row: legislators Fred Miller, Bill Eick, Don Allport and Lynne Johnson. Back row: Legislator John DeFilipps, County Attorney Kathy Bogan, County Treasurer Kim DeFrank, Nadine Hanlon, clerk of the Legislature, and Legislator Ken DeRoller.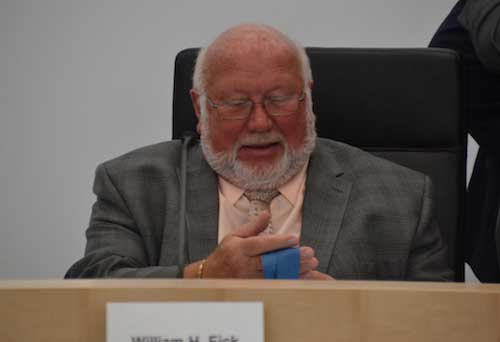 County Legislator Bill Eick gets a close look at the Medal of Honor. Bellavia encouraged people to hold the medal.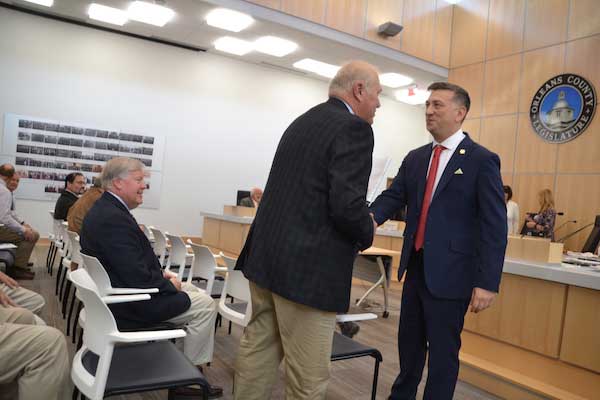 Bellavia shakes hands with Bruce Schmidt, a Gaines town justice.
The County Legislature has wanted to recognize Bellavia for several months. He was presented a key to the city in Batavia on July 23 during a homecoming celebration.
He will be active in Orleans. Tonight he is the featured speaker during an Orleans County Republican Party dinner. On Nov. 6, he will be the keynote speaker during the kickoff dinner for the Orleans County United Way. That event is from 6:30 to 8:30 p.m. at the White Birch Golf Club in Lyndonville. Click here for more information.