County Legislature issues several proclamations
Motorcycle Awareness and Safety, Armed Forces Week, Foster Care Month, Donate Life Month all recognized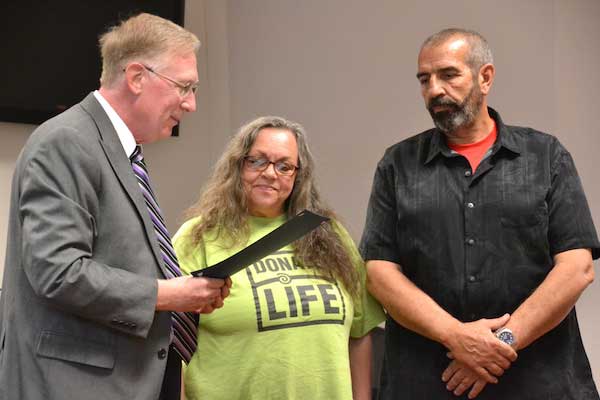 Photos by Tom Rivers
ALBION – The Orleans County Legislature issued several proclamations on Wednesday, trying to highlight programs in the county and region.
The top photo shows Legislature Chairman David Callard reading a proclamation recognizing April as "Donate Life Month." Lori Laine and her husband Tom accepted the proclamation. Mr. Laine received a liver transplant in July 2014.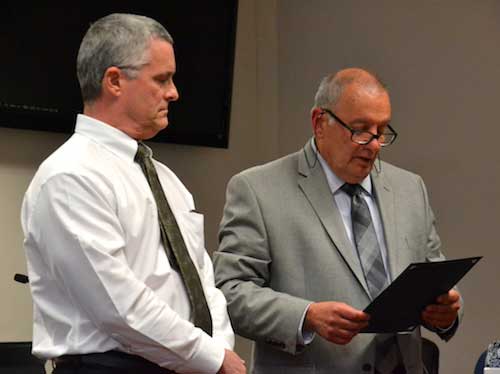 County Legislator Fred Miller, right, reads a proclamation declaring May as "Foster Care Month." Tom Kuryla, the Department of Social Services commissioner, accepts the proclamation. The county will have a banner on the Courthouse lawn for two weeks in May, thanking foster care families and encouraging others to serve in that role.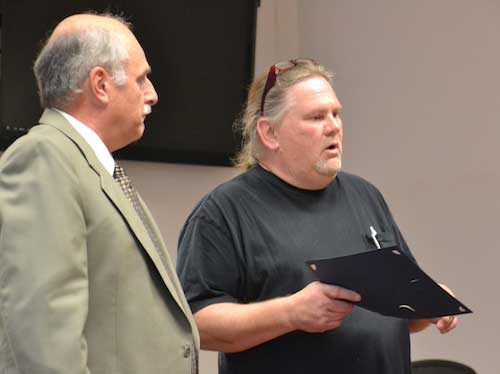 Matt Tracy, vice president of the ABATE chapter in Orleans County, accepts a proclamation from County Legislator John DeFillipps declaring May, "Motorcycle Safety and Awareness Month." ABATE will have a rally and ride in the county on May 7, beginning at noon at the courthouse.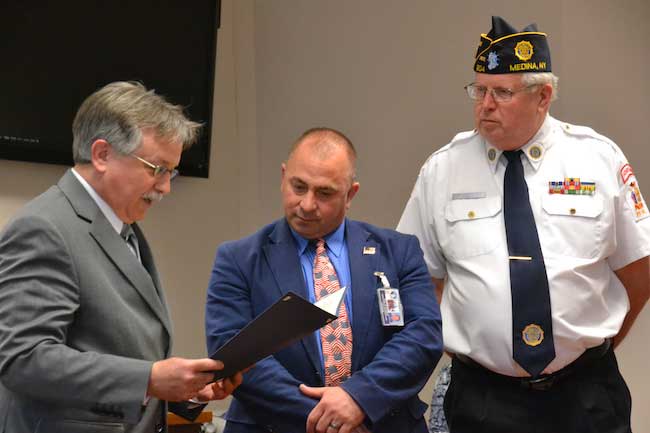 The county also joined seven others in Western New York in declaring May 7-13 as Western New York Armed Forces Week. The proclamation encourages residents to thank active duty members, reservists, military retirees and veterans "for their dedication, sacrifices and service to Our Nation." County Legislator Don Allport presents the proclamation to Earl Schmidt, director of the Veterans Service Agency in Orleans County; and David Kusmierczak, a veteran from Medina.