County Legislature issues proclamation recognizing World Autism Day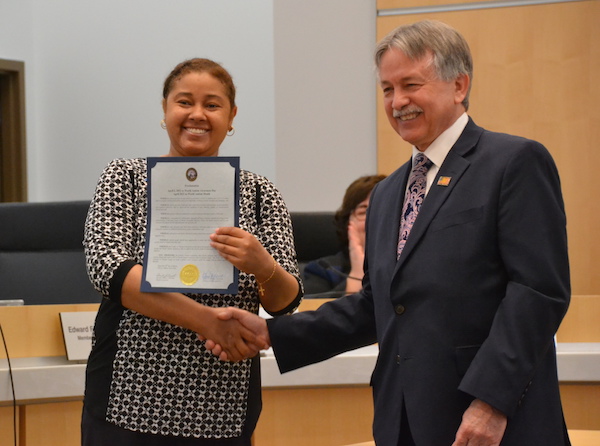 Photo by Tom Rivers
ALBION – Orleans County Legislator Don Allport presents a proclamation for World Autism Day to Jessica James of Albion, who is an Autism Speaks Volunteer Advocacy Ambassador.
For the first time the County Legislature issued a proclamation about World Autism Month in April and World Autism Awareness Day on April 2.
Autism spectral disorder affects 1 in 44 children and 1 in 45 adults. People with autism have strengths and weaknesses, and often have challenges with communication and repetitive behaviors.
In the proclamation, county legislators said early intervention can have lifelong benefits.
Legislators encouraged people "to create a kinder and more inclusive world for those with autism."