County Legislature issues proclamation for 30th anniversary of Supportive Care/Hospice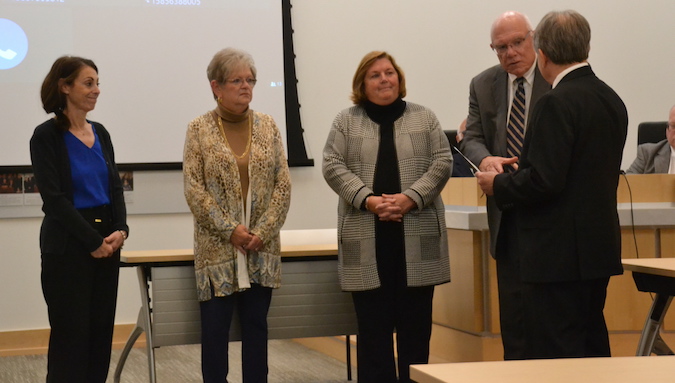 Photo by Tom Rivers
ALBION – Orleans County Legislator Don Allport, rights, presents a proclamation to leaders of Supportive Care of Orleans in recognition of the organization's 30thanniversary and also for National Hospice and Palliative Care Month.
Dave Schubel, back right, is chairman of the board of directors for Supportive Care. He is joined by, from left: Elisa Chambery, chief executive officer; Pat Eick, secretary of the board; and Maura Pierce, a member of the board of directors.
Supportive Care of Orleans provides care for all those living with life-limiting illness in Orleans County, as well as support for their caregivers and loved ones. The organization provides patients and their families with personalized medical treatment, counseling, spiritual support and bereavement coordination.