County highway doing in-house culvert work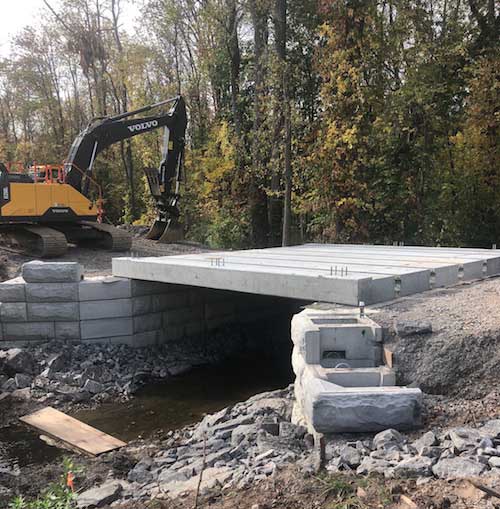 Provided photos
RIDGEWAY – The Orleans County Highway Department installed big pieces of concrete this week for a new culvert on Culvert Road in Ridgeway, just south of Ridge Road.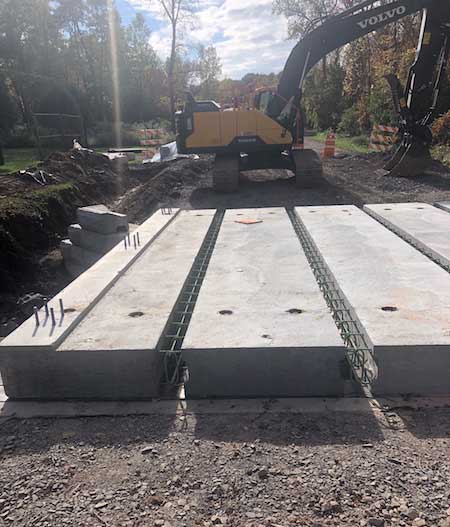 The Highway Department made the concrete decking and other concrete pieces for the culvert, and then installed the components.
By not hiring the job out to a contractor, the county saved significant money, county officials said.
Labella Associates did the engineering work, the only outside firm hired for the job.