County DPW finishes sidewalk at COVA in Albion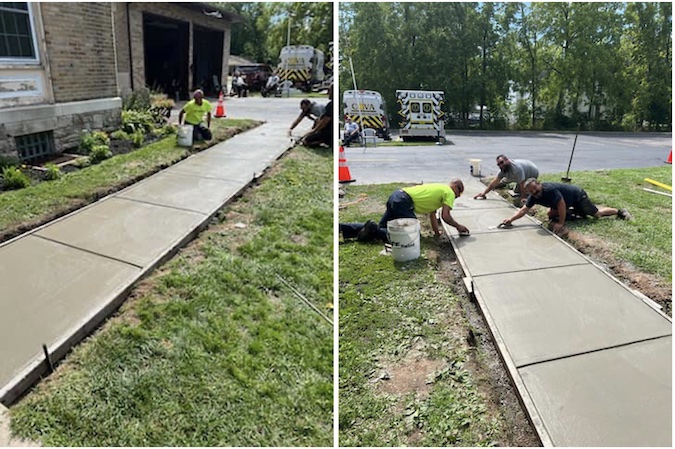 Provided photos
ALBION – The Orleans County DPW finishes a new concrete sidewalk in front of the COVA ambulance base at 239 South Main St.
The DPW workers include Scott Dugan, Neil Bartel and Joe Grager.
The sidewalk is part of a "Founding Fathers" tribute at COVA that leads to a memorial garden.
Orleans Ready Mix in Medina donated the cement for the project.
COVA President Jennifer Stilwell thanked Orleans Ready Mix, the County DPW (including Commissioner John Papponetti) and other community members who contributed to the project.
COVA crew members also donated time and rented an excavator for the prep work, Stilwell said.