Counties want state budget to stop grabbing local sales tax
NY takes $400K of local sales tax revenue from Orleans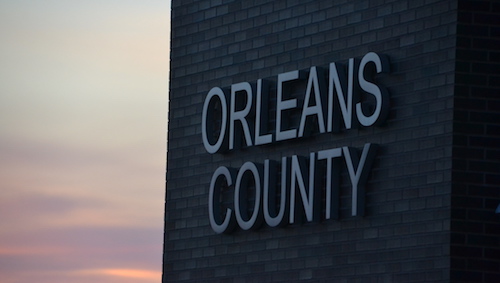 Counties across the state want the new state budget, which is now nearly a week late, to stop grabbing local sales tax revenues for state responsibilities.
The state annually has diverted more than $300 million in sales tax that should stay with counties and New York City, the New York State Association of Counties reported.
That includes $404,477 taken from Orleans County with $290,276 in AIM-related payments and $114,201 for fiscally distressed hospitals. The AIM (Aid and Incentives to Municipalities) is a state responsibility but was changed when the state was reeling in the early days of the Covid pandemic when state revenues took a big hit.
The diverted revenue includes $59,149,715 in AIM and $250 million statewide for hospitals.
NYSAC said the state should stop raiding local revenue, especially at a time when there is so much federal money in the state budget.
In the past three years, the state has taken more than $677 million in local sales taxes to put in the state's general fund, NYSAC said.
"These are local taxpayer dollars that should be used for meals on wheels, veterans' services, child care, parks, and 9-1-1 services; not used to plug holes in the state's financial plan," said NYSAC President Martha Sauerbrey, Tioga County Chairwoman.
Governor Kathy Hochul in her executive budget proposed eliminating the diversion of local sales taxes to support the AIM program.
The NYSAC Board of Directors last month adopted a resolution asking the state to end this practice.
"Local tax revenue should stay in the community where it is collected," said Dutchess County Executive Marcus Molinaro, president of the NYS County Executives Association. "This is money that is meant to be reinvested in programs that support the people who pay those taxes in their own communities, not footing the bill for state and federal responsibilities."