Costumes and candy galore at Medina Beggar's Night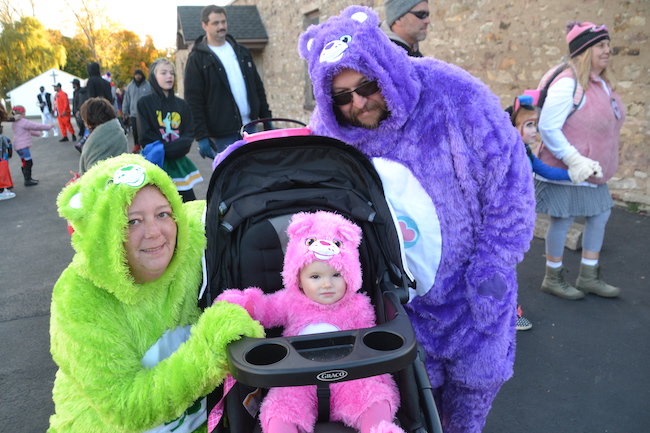 Photos by Tom Rivers
MEDINA – Downtown Medina was busy this evening with hundreds of kids, and many of their parents, in costume for the annual Beggar's Night, which is the Friday before Halloween.
Elizabeth and James Philipps of Medina joined their daughter Collins, 1, in wearing Care Bears costumes.
"We do everything for her," said Mr. Philipps.
The couple said they are enjoying being parents to their 14-month-old daughter.
"She's our first baby," Mrs. Philipps said. "Why not have fun with it?"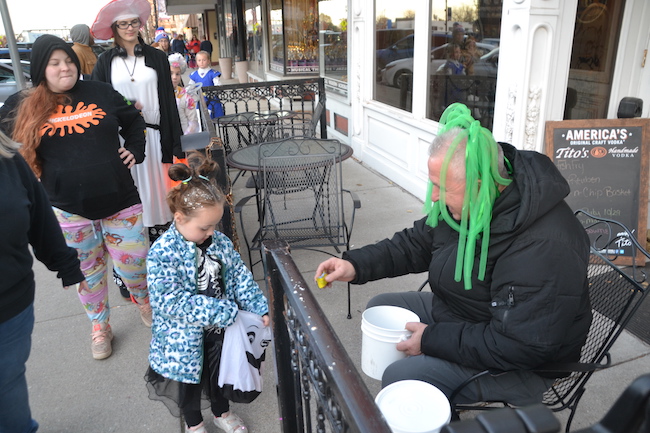 Randy Ruhlman, owner of Fitzgibbons Public House, added some crazy hair while giving out candy to kids, including Mia Fitzsimmons, 4, of Medina who was wearing a Mermaid skeleton costume.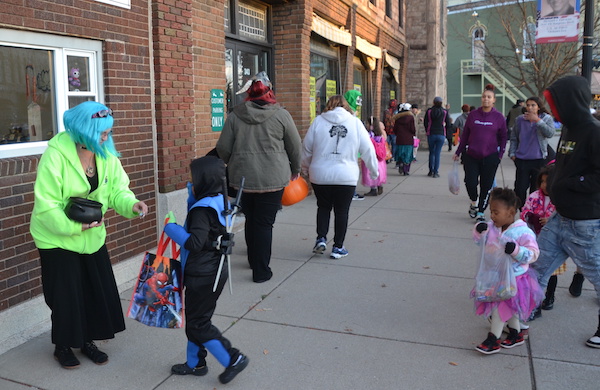 Cory Wispelaere hands out candy at the Mystic Dragon's Lair and the soon-to-open Patriot Supply outdoors store. Most of the downtown businesses gave away candy for Beggar's Night.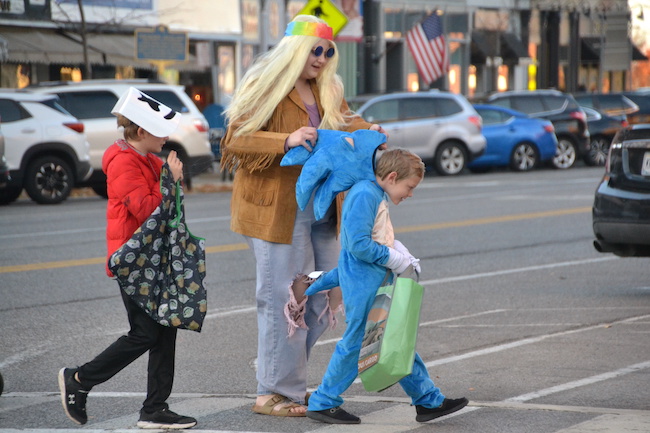 This youngster gets some help with his costume while hurrying to get in line for Beggar's Night.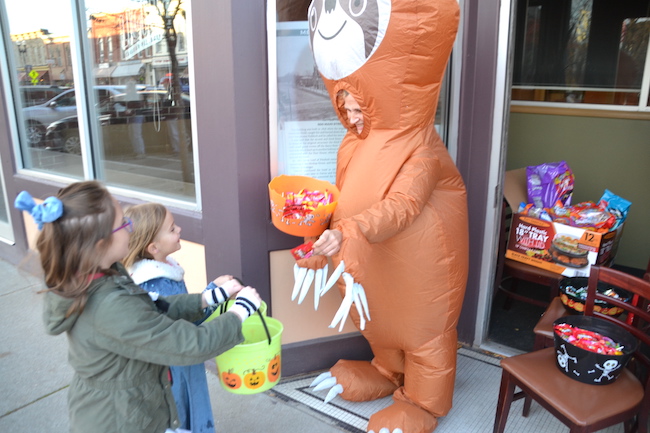 Carrie Ribbeck is dressed as a sloth at Avanti Pizza while giving away treats to sisters Kayla and Alex Verrantti of Medina. Ribbeck has worked for Avanti since it opened in Medina 22 years ago.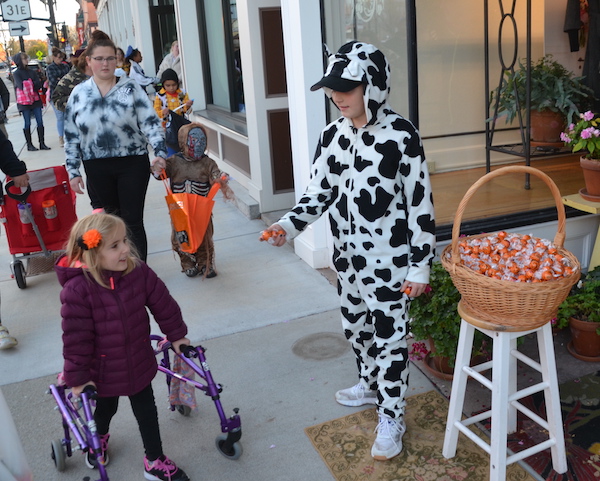 Sophia Kleeh, 5, of Lyndonville is happy to collect candy from the businesses, including a chocolate ball from Morgan Woodworth in the dalmatian costume for lily and sparrow.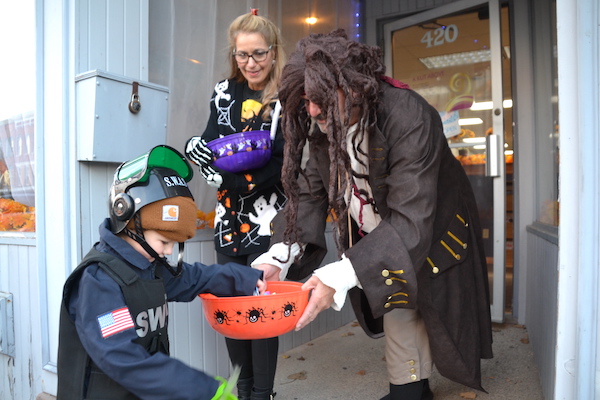 Kingston Simons, 3, of Lockport has a SWAT costume on while making the rounds in the downtown. Here he receives a treat from Bernie Burger and Trisha Mathison of A Kut Above.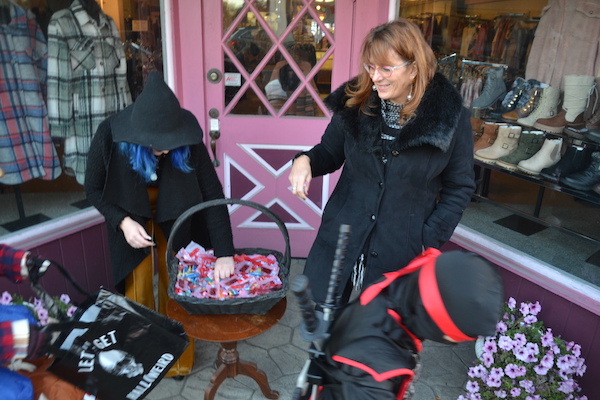 Angela Waldriff, owner of Ashlee's Place in Medina, gives out candy with help from Brielle Lederhouse.
"It's fun to see all the kids' costumes," Waldriff said.