Corrections officers donate to Knights-Kaderli Fund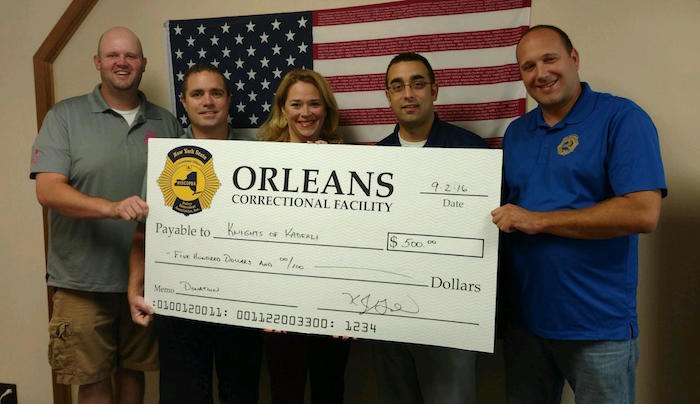 ALBION – The union representing corrections officers at the Orleans Correctional Facility today presented a check for $500 to the Knights-Kaderli Memorial Fund, which assists cancer patients and their families in Orleans County. The fund helps families pay for nutritional supplements and prescriptions, as well as medical supplies and bills.
Corrections officers are pictured with Stacey Pellicano, a representative from Knights-Kaderli. The corrections officers include, from left: Matt Lamar, Craig Stalker, Kenny Gold and Bob Andelora. Gold, a union representative for the officers, said members gave of their money to support Knights-Kaderli.
"They're a community based organization and we're part of the community," Gold said. "We want to keep our money in the community and support organizations that do a lot of good."