Contractor making repairs to roof on Lyndonville school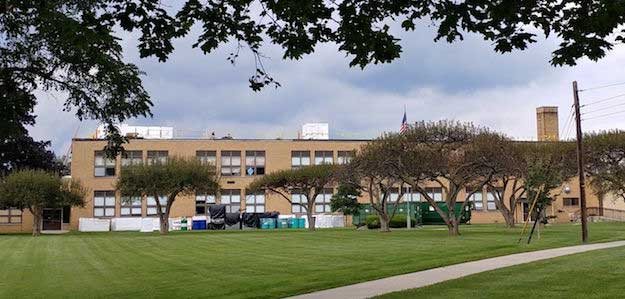 Provided photos
LYNDONVILLE – Workers from the Elmer Davis roofing company have been working on the roof at Lyndonville Central School.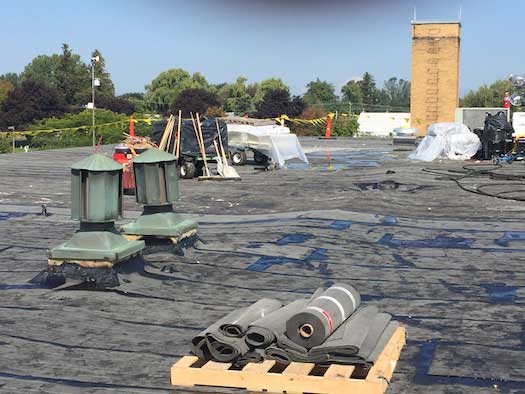 The company is repairing part of the roof that was damaged during the March wind storm. The school district is also replacing part of the roof as part of a capital project.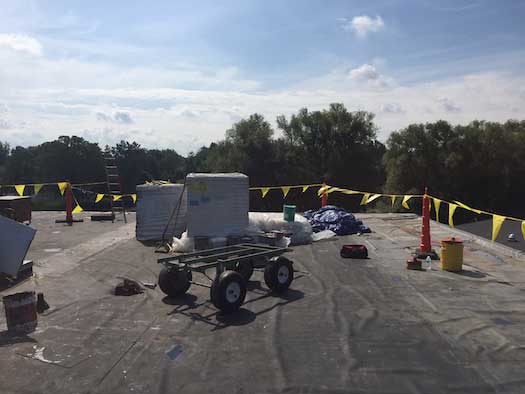 Elmer Davis is the low bidder for the work at $548,000. Jason Smith, district superintendent, said the work should be complete in late fall.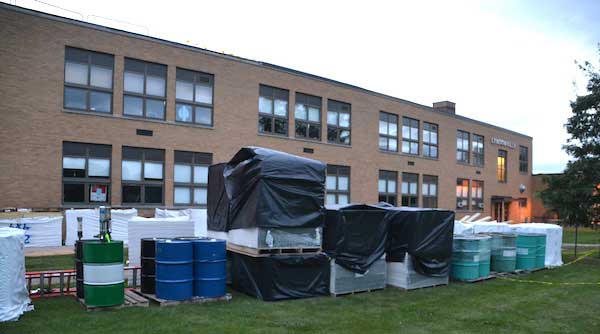 Photo by Tom Rivers: The materials for the roof replacement were in place by the school in this photo taken on Sept. 2.