Contractors continue work on Gaines Town Hall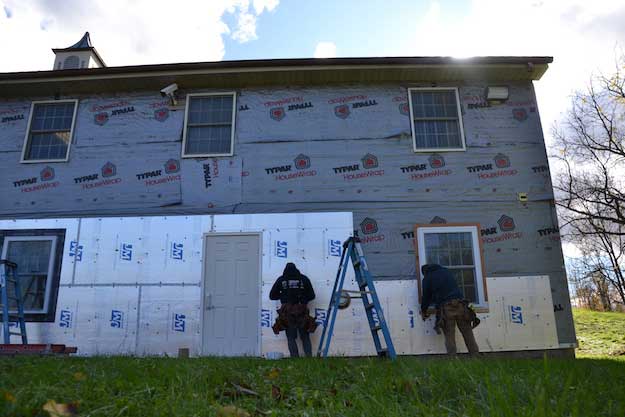 GAINES – The Gaines Town Hall is getting new insulation, siding, windows and doors, all part of an effort to improve the energy efficiency in the building.
Klips Construction is doing the project after submitting the low bid of $83,445. That includes a handicapped accessibility ramp and door on the front of the building. That project is complete. Klips will also being adding a front enclosure by the main entrance of the Town Hall on Ridge Road. with that work expected to be done n early December.
Most of the project's cost is covered with a $75,000 state grant through State Sen. Robert Ortt.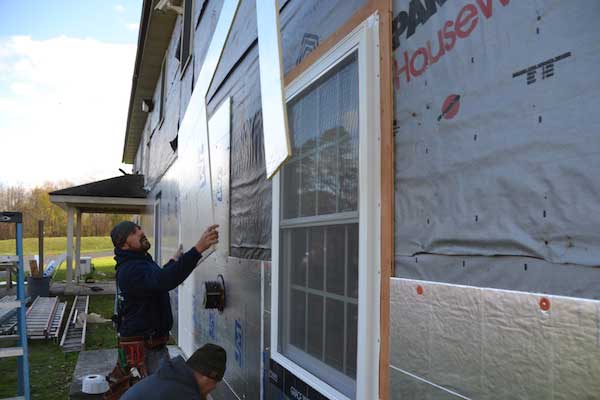 Patrick Neri sets insulation over the window on the back of the Town Hall.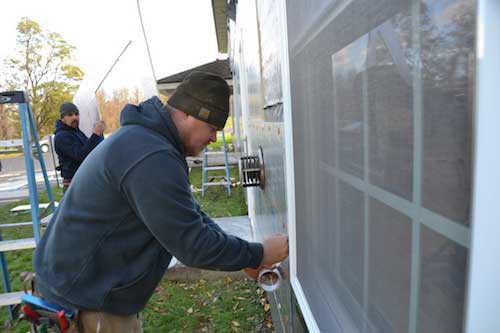 David Klips, owner of Klips Construction, works on the insulation this afternoon.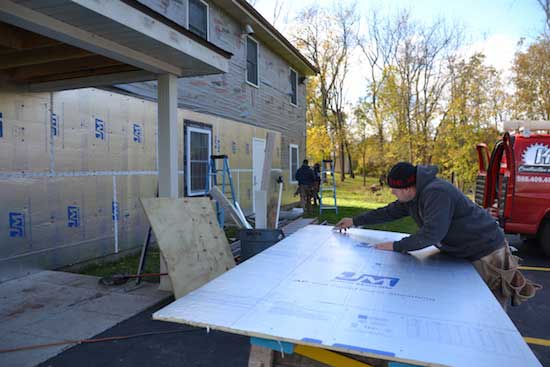 Russell Hapeman measures and cuts out some of the insulation.