Contractors begin $1.5 million canal rehab project in Albion

Photos by Tom Rivers
ALBION – Contractors this week started construction on the Albion waste weir. This is a spot behind Community Action of Orleans & Genesee. A waste weir is used to drain the Erie Canal. This waste weir was built in 1910.
The project costs $1.46 million and is scheduled for completion in July 2019, said Steven Gosset, spokesman for the State Canal Corp. and New York Power Authority.
Cold Spring Construction of Akron has been hired to do the work.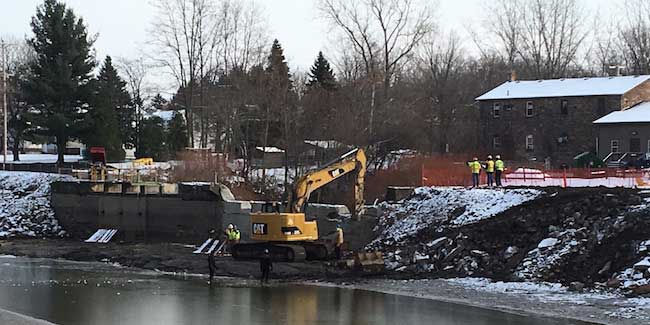 Cold Spring Construction had an excavator in the canal to work on the project on Wednesday.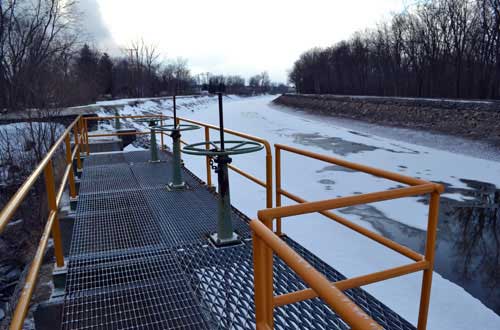 This file photo shows the waste weir located off State Street behind Community Action, west of Brown Street in Albion.