Contractor working on upgrading canal bridge on Densmore Road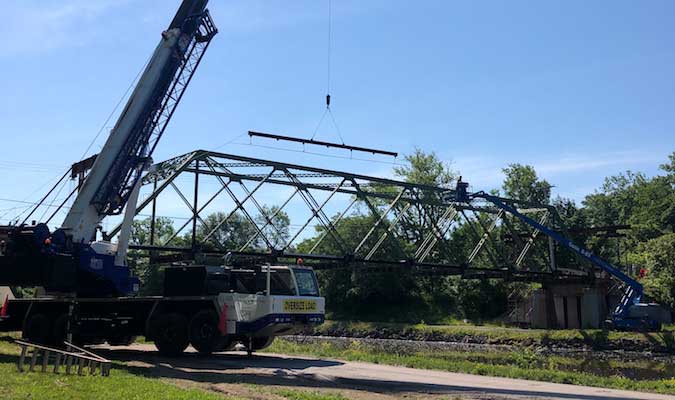 Photos courtesy of Mark Standish
ALBION – Contractors today are working on the Densmore Road canal bridge. The state Department of Transportation is spending $11 million project to rehabilitate seven canal bridges across Orleans County. Crane-Hogan Structural Systems in Spencerport is working on the bridge.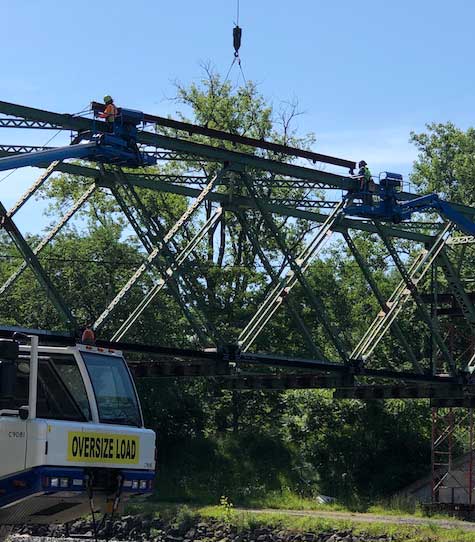 Densmore Road over the canal is the second in a series of seven bridges that are being repaired as part of this project. The bridge carrying Bennetts Corners Road over the Canal in Murray was the first to upgraded. The  seven single-lane truss bridges were constructed between 1909 and 1914.
The work on the bridges includes installing high-strength galvanized steel to replace steel floor systems, low chords, gusset plates, and truss elements. Bridge railing and guide rail on the bridge approaches also will be improved and each bridge will be repainted. The alignments and profiles of the bridges will not change.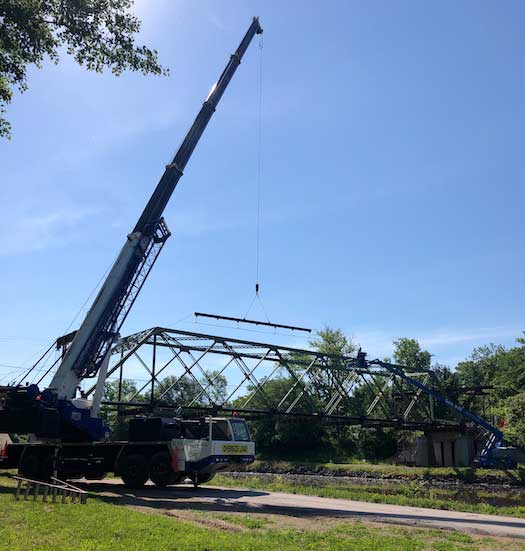 The Densmore Road bridge closed on April 15 with the construction expected to take about six months.