Contractor, DOT hope Friday will be day for bridge lift in Albion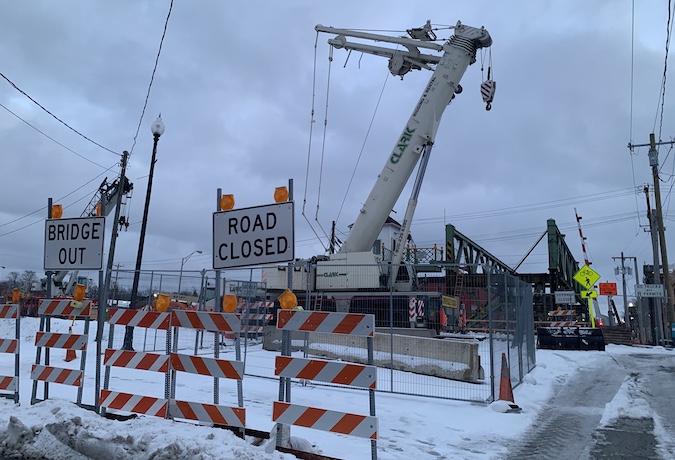 Photo by Tom Rivers
ALBION – A large crane is in place north of the Main Street lift bridge in Albion. The contractor for the project, Crane-Hogan Structural Systems in Spencerport, and the state Department of Transportation are planning for Friday to lift the bridge from its current spot over the canal to land north of the site.
The lift has been delayed due to weather. It was planned for earlier this week.
Crane-Hogan is doing a major rehabilitation of the bridge that was originally built in 1914. The span has been closed since Nov. 14 for a major rehabilitation project expected to last 18 months.