Construction ready to start on 40-unit apartment project in Albion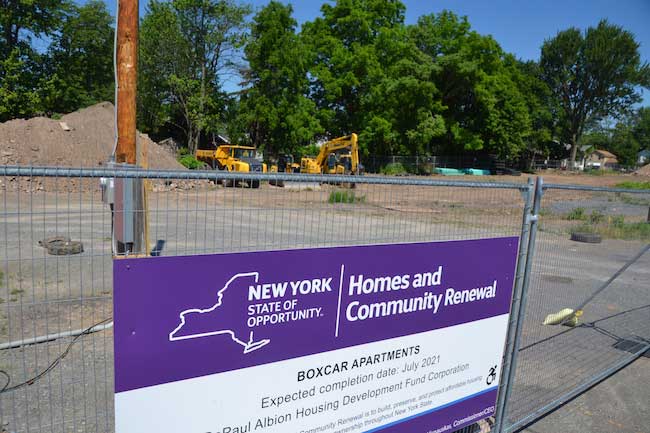 Photos by Tom Rivers
ALBION – Christa Construction of Victor has construction equipment and supplies on site for a 40-unit apartment project in Albion.
DePaul Properties of Rochester last year took down three houses on Liberty Street, between the railroad tracks and Beaver Street.
That land will become the DePaul Boxcar Apartments, which will have 36 one-bedroom units and four two-bedroom units. The one bedroom units can have up to two people and the two-bedroom apartments have room for up to four people.
The sign for the project says the new complex should be complete in July 2021.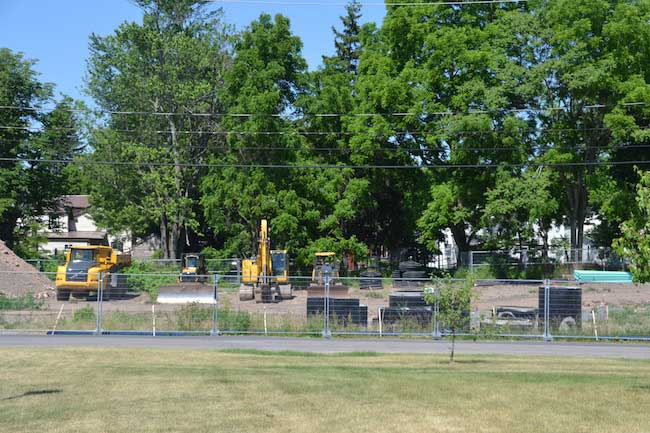 DePaul will have staff on site to oversee the apartment complex, and also to take residents to appointments with a DePaul van.
DePaul is designing the project to support people with disabilities, including senior citizens and veterans. The organization will do extensive background checks for credit, criminal and sex offender history and evictions.
DePaul is calling the property the Boxcar Apartments to reflect its location next to the railroad.
The new apartments will be created to fill the need for housing for persons earning up to $31,800 for a single person and a family of four earning up to $45,420.