Construction is imminent on old Holley school
$17 million project to be complete by spring 2020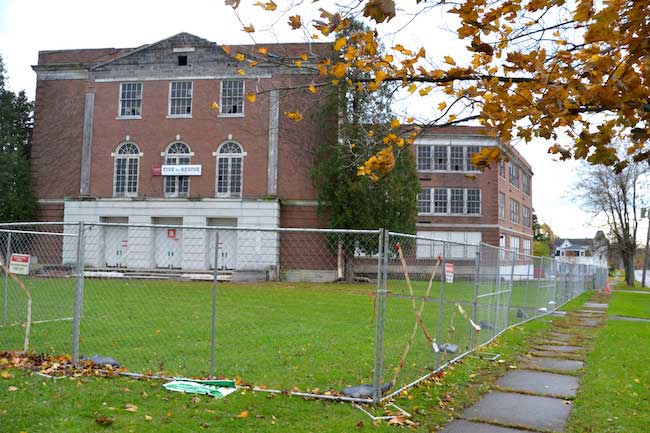 Photos by Tom Rivers
HOLLEY — The Holley community saw a welcome sight this week at the old Holley High School. A fence went around the building on Wright Street and contractors could be seen working on windows.
A sign out front on Route 31 also says the project will be done in the spring 2020.
The community has worried about the building for more than two decades since its last occupant, Liftec Manufacturing, went bankrupt.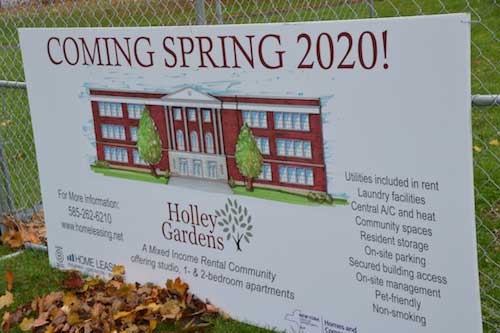 Home Leasing LLC, a Rochester company, is leading the renovation of the former Holley High School, and will turn the site into a mixed-use facility that will include 41 apartments for seniors age 55 and up. The existing school auditorium will be renovated to be used by the Village of Holley as meeting space and administrative offices.
The ceremony to celebrate the start of construction of the old Holley High School on Dec. 11. The Holley community and graduates of the old school are welcome to attend the "Preservation Celebration" at 2 p.m. People interested in attending are urged to RSVP at maloriele@homeleasing.net.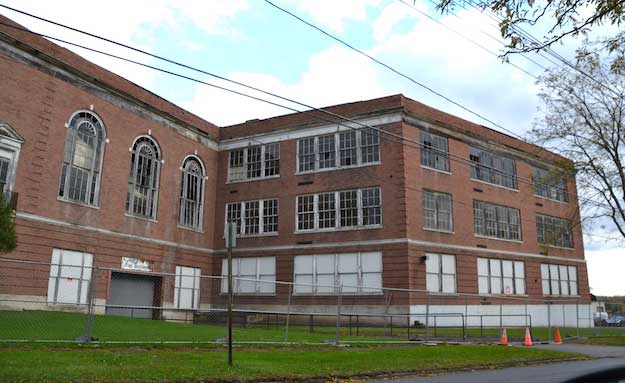 The site will be known as Holley Gardens. The former school is in the heart of the Village of Holley and residents will have easy access to local small businesses and amenities.
Home Leasing LLC has been working on the $17 million renovation for several years, lining up financing, including some state assistance. Home Leasing is working along with Edgemere Development, Glasow Simmons Architecture L.L.P. and Marathon Engineering – all Rochester-based firms – on the project.