Concerts by canal will be back in Albion this summer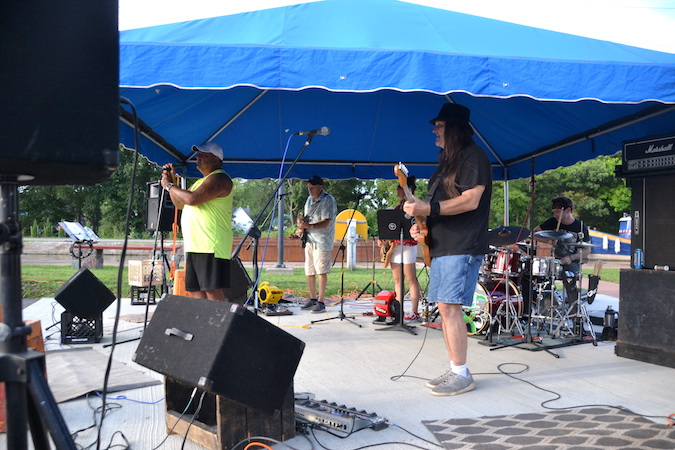 Photo by Tom Rivers
ALBION – The Who Dats are shown closing out Albion's summer concert series on Aug. 19 last year. The band includes lead singer Lonnie Froman, John Borello on guitar (in back), Alona Kuhns on guitar (in back in white shorts), Ed Hilfiker on guitar and Alex DeSmit on drums.
The Who Dats will be back in this summer's series on Aug. 18.
The Village Board last week approved the concert series featuring six performances. The village organizes the events, which receive $2,410 in funding from the Genesee-Orleans Regional Arts Council.
The concerts are on Thursdays from 6 to 8 p.m. by the canal on Platt Street, next to the fire hall.
The lineup includes:
• July 14 – Eagle Creek
• July 21 – Begging Angels
• July 28 – "A" Blues Band
• Aug. 4 – Jonesie & The Cruisers
• Aug. 11 – Trellis Cooper Band
• Aug. 18 – The Who Dats