Concert helps Albion church with major projects fund
Simboli puts emphasis on positivity with new cabaret show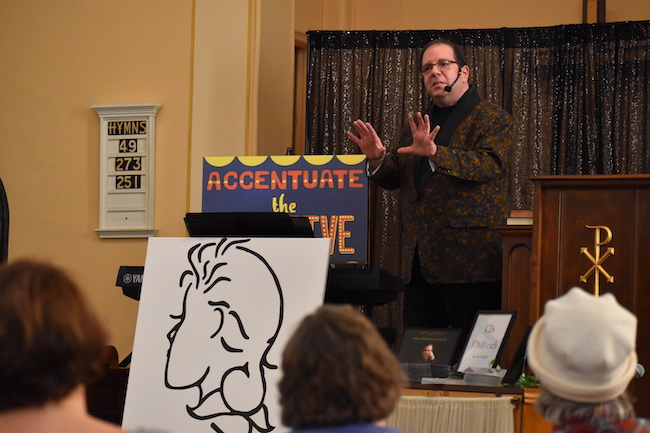 Photos by Tom Rivers
ALBION – Gary Simboli, a retired music teacher and theater director for Albion Central School, performed his new show on Saturday, called "Accentuate the Positive."
Simboli took people through his ABCs of positivity, and shared songs and reflections about joy and seeing good in the world.
He encouraged people to look at situations from more than one viewpoint to try to get a deeper understanding of others and complex issues.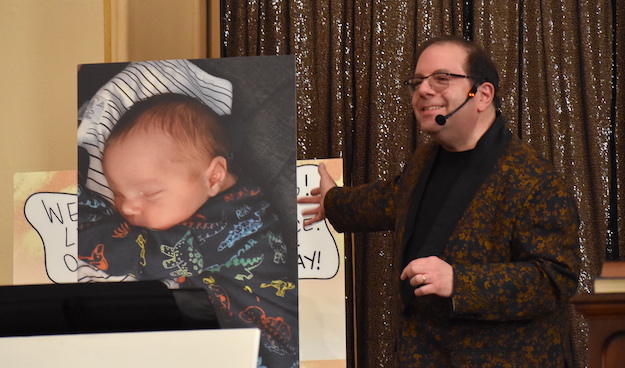 Simboli also shared photos of hopefulness, including this one of a baby. He also has large images of a double rainbow, and a tiny plant growing in a crack of concrete.
The concert at the First Baptist Church in Albion was fundraiser for the church's Major Projects Fund. Simboli also is the organist at the historic site that was built from 1860.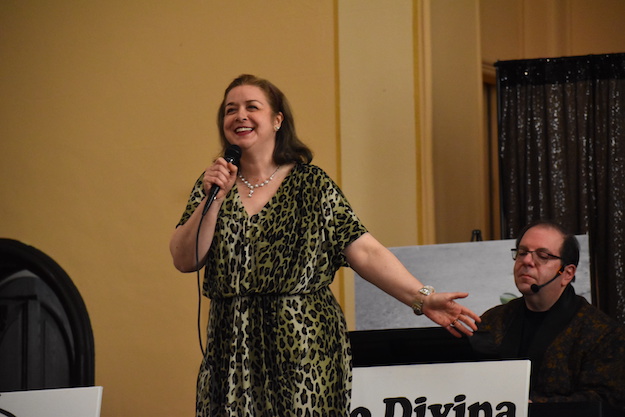 Marsha Rivers, the church's pastor, also was in the theater program led by Simboli when she was a high school student in 1989 to 1992. She did a cameo during the Simboli concert on Saturday, performing, "Broadway Baby."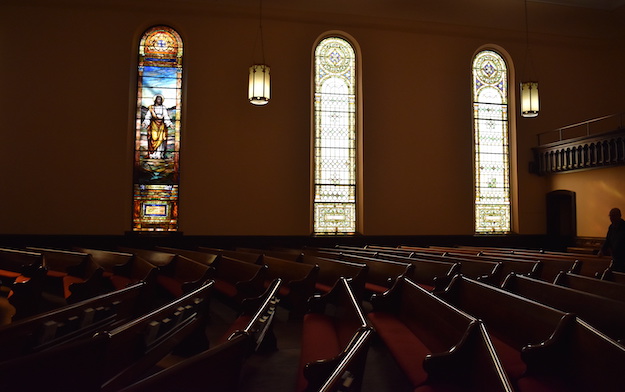 The First Baptist Church is listed on the National Register of Historic Places. The congregation wants to be a good steward of the building, including the large stained-glassed windows.