Concert at Colonnade has international flair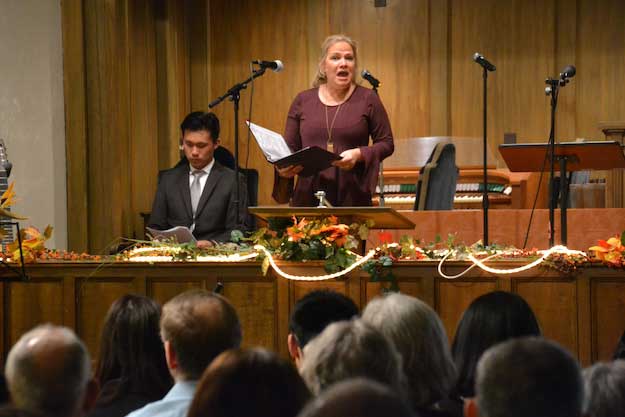 Photos by Tom Rivers
MEDINA – Maarit Vaga, a soprano from Albion, sings "Soi Vienosti Murheeni Soitto" during the second annual Leaves of September concert at The Colonnade, the World Life Institute's performance venue at 229 West Center St.
The building is the former Masonic Temple. Vaga sang four songs during the concert, which included performances by Salma Huzair of Lyndonville and artists from Toronto. The concert featured western classical and Asian music.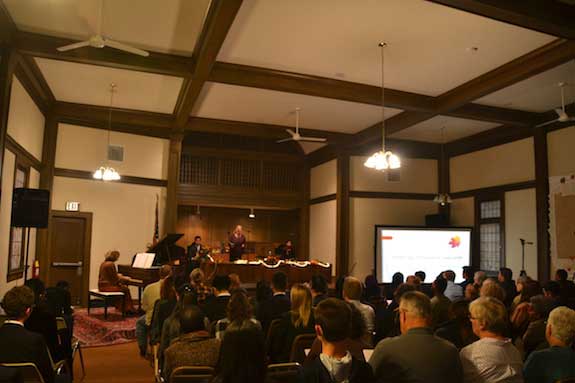 About 100 people attended the concert, including many students from the Gavel Club in Toronto. The Gavel Club is a youth leadership program with a focus on public speaking.