Community Yard Sale Day returns to Medina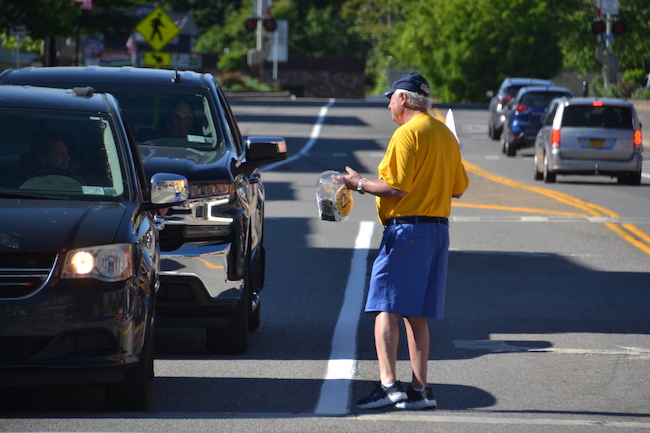 Photos by Tom Rivers
MEDINA – Lance Mark, a member of the Medina Lions Club, passes out maps of yard sales in Medina as part of the Community Yard Sale Day. There are at least 20 yard sales in Medina today.
The Lions Club will also have a chicken barbecue at the Olde Pickle Factory beginning at 11 a.m.
The Lions also have a roving mobile hot dog stand that will be travelling through the village.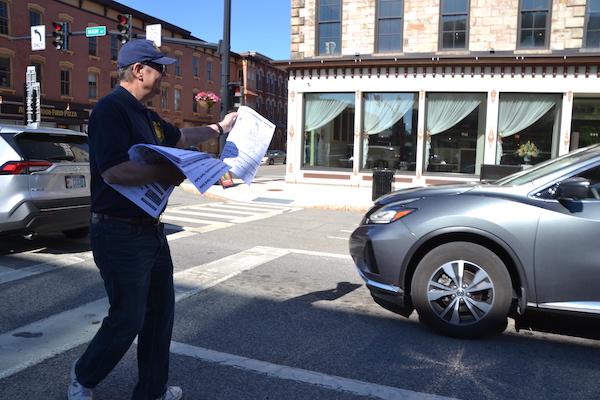 Medina Lion Jim Punch distributes map of the yard sales. There were four Lions passing out maps at the intersection of Main and Center streets.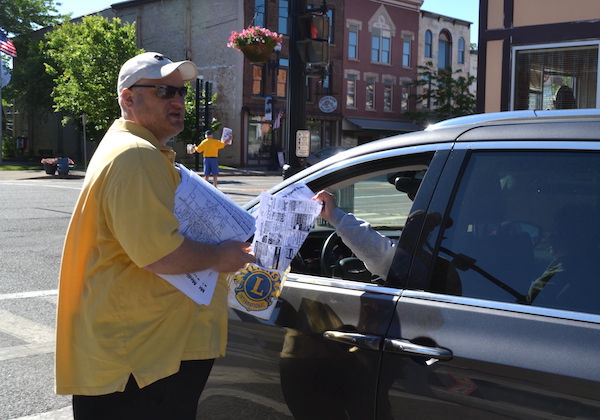 Jarred Saj gives out a directory of the yard sales in Medina. The Lions Club accepted donations for the maps.