Community sign gets long overdue attention on Route 98 in Albion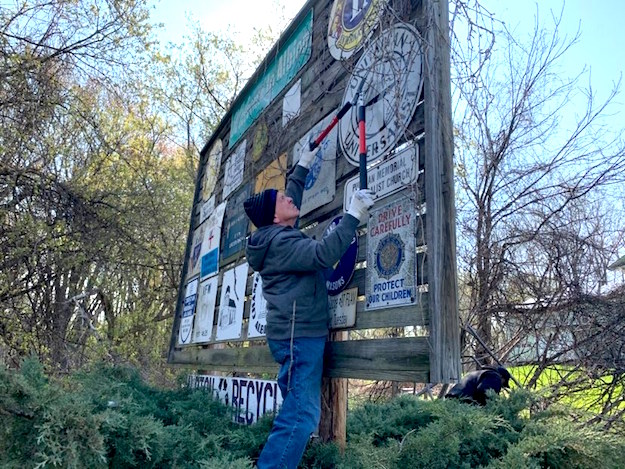 Photos by Tom Rivers
ALBION – Lloyd Wright, a member of the Albion Lions Club, cuts and pulls down vines and branches that grew on a community sign on Route 98, north of the Village of Albion near the property known as Green Acres.
The sign shows some of the churches and service organizations in Albion. However, some of those groups don't exist anymore because the sign was put up an estimated 40 years ago.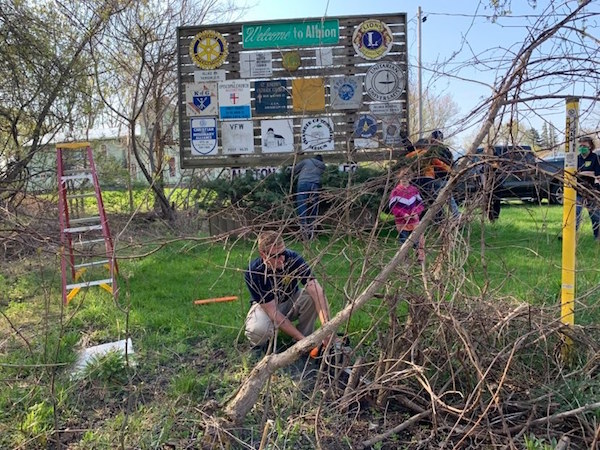 Jake Stinson of the Lions works on taking down small trees and brush that were obscuring the sign. The sign project was part of today's environmental cleanup effort by the Lions Club. The group worked on other sites in the community.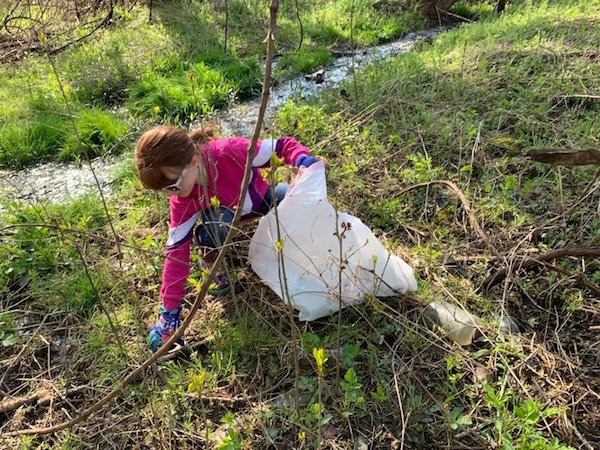 Alexis Stinson, 8, is Jake Stinson's daughter. She picked up lots of trash in the area near the sign.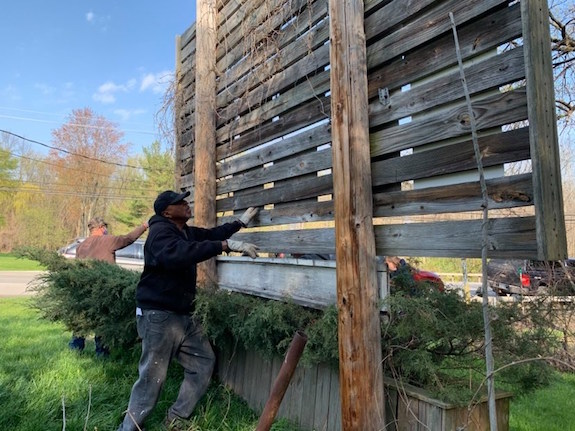 Henry Smith Jr., an Albion Lions Club member, pulls down branches and vines on the blank side of the sign, facing south. The Lions Club and Rotary Club would like to turn this side of the sign into a mini billboard promoting a popular location in Orleans County. One idea floated around this morning was having this side with an image or artwork of a giant Chinook salmon, perhaps saying "Catch Me If You Can" and noting Point Breeze is located north on 98.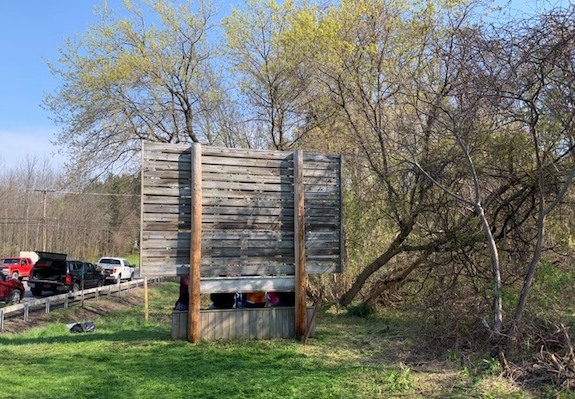 The surface area of the blank side of sign is about 14 feet wide and 9 feet high. The Lions and Rotary see it as untapped potential to promote the area.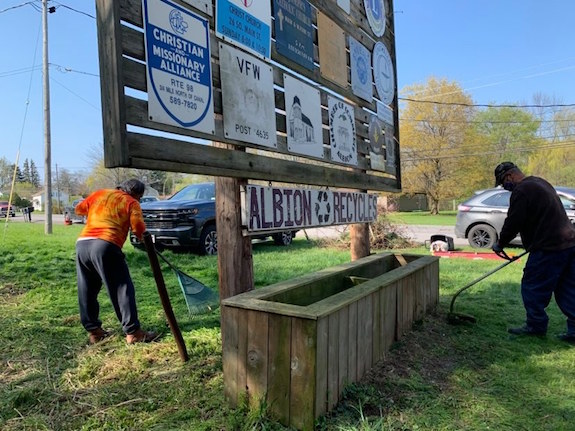 Mark Johnson, left, and Kevin Howard of the Lions Club clear out the grounds near the sign. The Lions Club is planning to put flowers in the big flower box at the sign.