Community rallies for Albion kindergarten teacher fighting cancer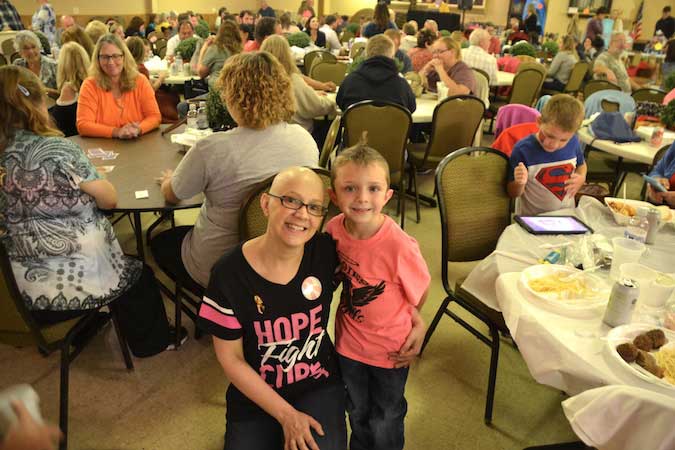 Photos by Tom Rivers
ALBION – Angie Wolfe is pictured with her 6-year-old son, Caleb, during a spaghetti dinner benefit and basket raffle today at the Albion Elks Club. Her friends, family and co-workers at Albion Central School organized the event to help her while she battles breast cancer.
Wolfe, a kindergarten teacher at Albion, was diagnosed with cancer in March. She had surgery in April and went through chemotherapy from May until her last treatment on Sept. 4.
She is hopeful she can return to the classroom in October or November. She also will be undergoing immunotherapy which she said shouldn't be as taxing as chemo.
"I am absolutely amazed by the love and support from the community," Wolfe said at a packed Elks Club. "I had a lot of happy tears today."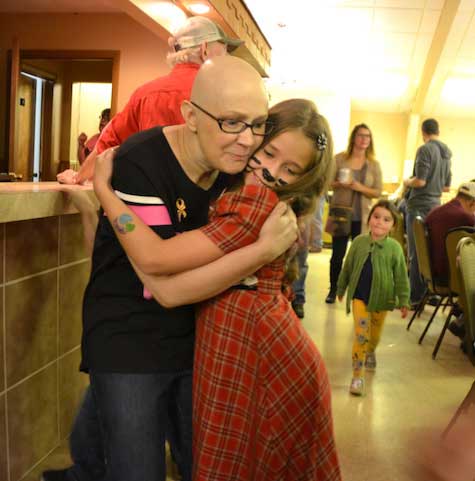 Angie Wolfe, 42, gets a hug from third grader Julia Graham. Wolfe grew up in Albion and has taught at the Ronald L. Sodoma Elementary School for 18 years, the first five as a first grade teacher and the last 13 in kindergarten.
Many of her former students and their families attended today's benefit.
"I love my job," Wolfe said. "I love the kids and they are giving back today."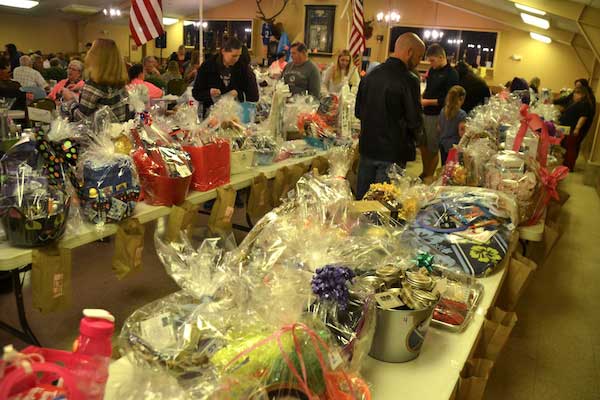 The community donated about 200 baskets that were raffled off.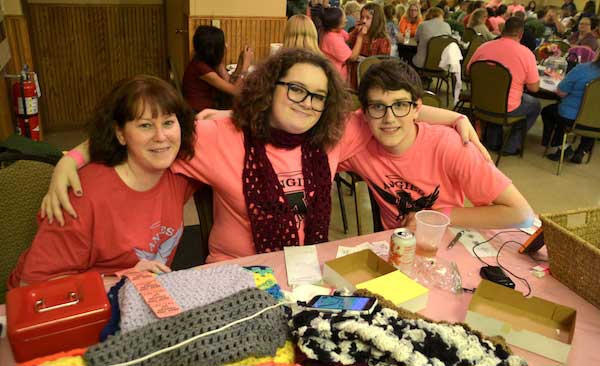 Lisa Wilson, Myleigh Miller and Damian Wilson (Lisa's son) volunteered at the front table. Lisa has known Angie Wolfe since they were in second grade. Lisa considers Angie an aunt to her children. Lisa helped organize today's benefit and she said people were eager to donate to the effort.
"So many kids love her," Wilson said. "She makes learning fun for them. She makes all of the kids feel special."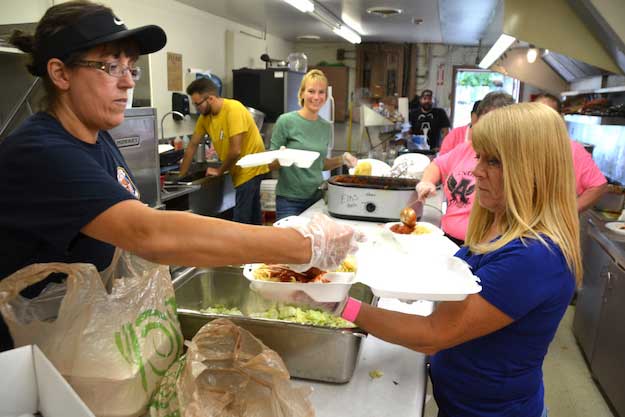 Cindy Newlands, left, and Joyce Allport were among the many volunteers in the kitchen. They served 400 spaghetti dinners by 5 p.m., with an hour still to go.