Community members give Kendall students mock job interviews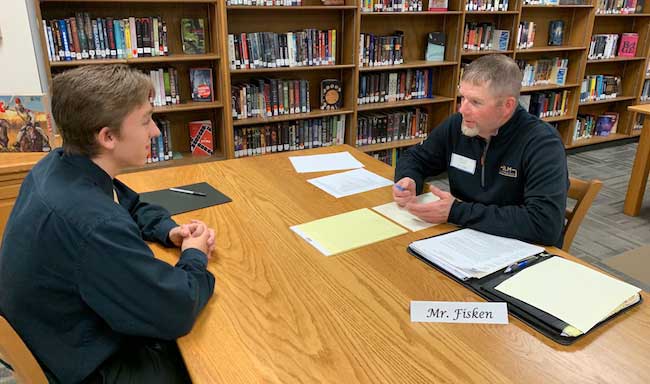 Photos courtesy of Carol D'Agostino, Kendall Junior-Senior High School principal
KENDALL – Seniors at Kendall Junior-Senior High School did their mock job interviews this morning, with help from 29 volunteers in the community.
The top photo shows Scott Fisken, right, interviewing student Noah Walter about his interest in the construction industry.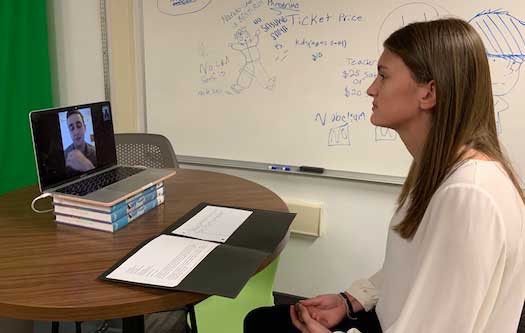 Olivia Reed communicates with Robert Schall, a member of the Air Force, through Skype.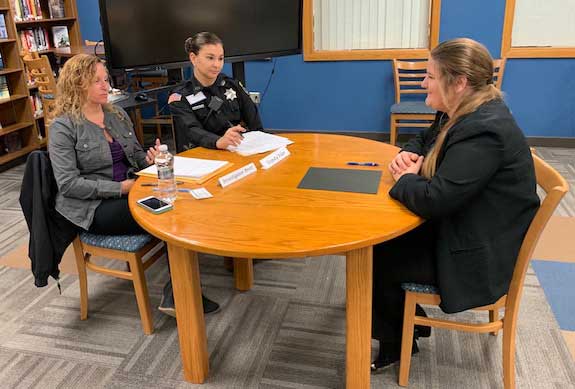 Hannah Stewart is interviewed by two members of the Orleans County Sheriff's Office, Investigator Shannon Brett, left, and Deputy Ashleigh Poler.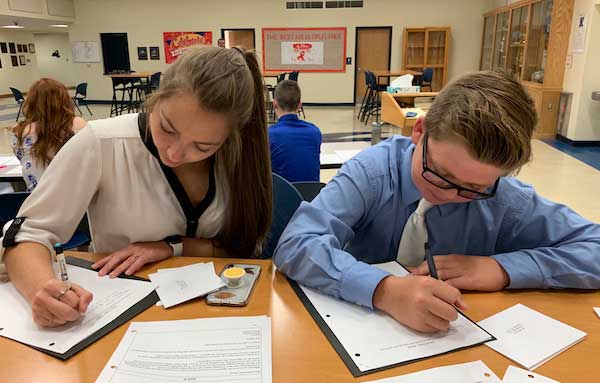 After the interviews, the seniors wrote thank you notes. Elizabeth Sutphen and Noah Rath work on their letters.5