Community members are stars of Hometown Christmas shows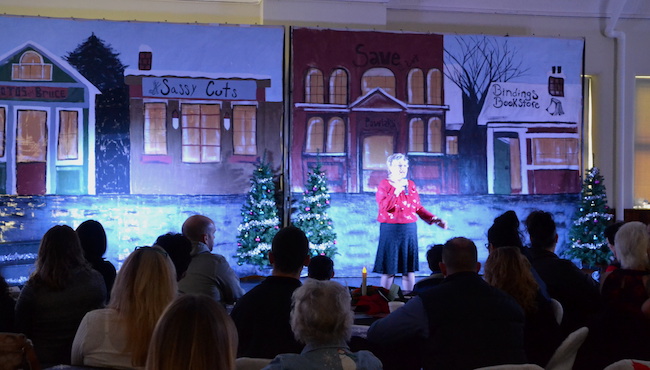 Photos by Tom Rivers
ALBION – Rose Allen sings, "Mary Did You Know," during today's noon show of the seventh annual Nicholas Kovaleski Hometown Christmas at the Holy Family Lyceum.
There are three shows today of Hometown Christmas, which features 19 acts, with singing, dancing and some comedy.
Hometown Christmas raises money for a memorial scholarship for Nicholas Kovaleski, who fought leukemia before passing away at age 15 on June 29, 2011. He was a popular student at Albion, excelling at football, swimming and tennis. He was also an active Boy Scout.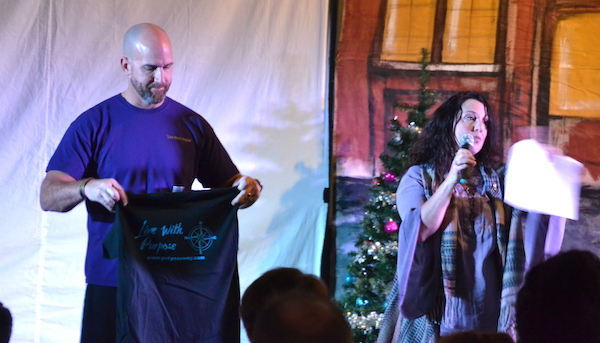 Jay and Kelly Kovaleski, parents of Nicholas, talk about the new workshops they have created called, Live With Purpose. (Mr. Kovaleski is holding a T-shirt with the program's logo.)
The interactive workshop is geared towards helping teens and others find purpose and direction for their lives. The Kovaleskis will be run a free workshop on Jan. 13 from 7 to 8 p.m. at the Gotta Dance Studio at 28 West Bank St., Albion. Click here for more information.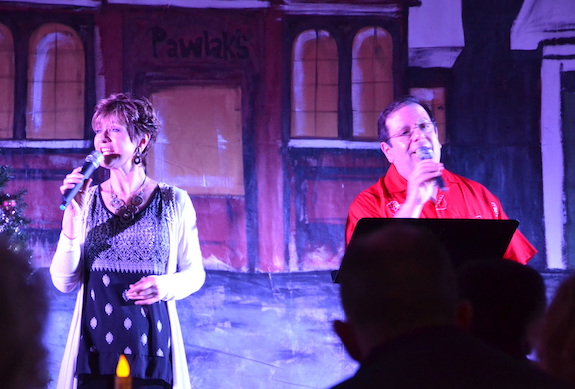 Marcy Downey and Gary Simboli sing "Happy Days" during Hometown Christmas.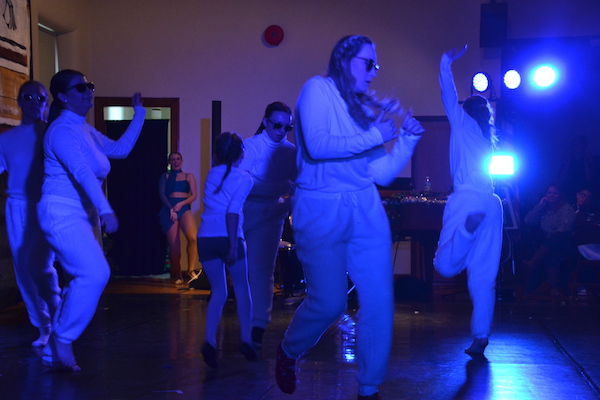 Rylie Lear, center, and other dancers perform a routine to "Frosty the Snowman."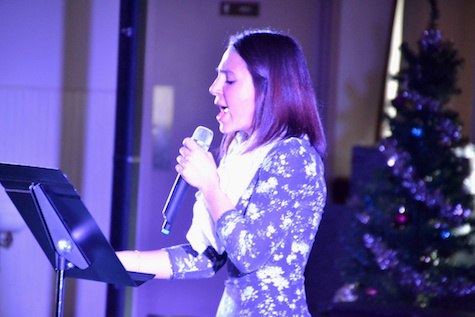 Angela Tarricone, an Albion High School senior, performs one of her two songs, including "Grownup Christmas List."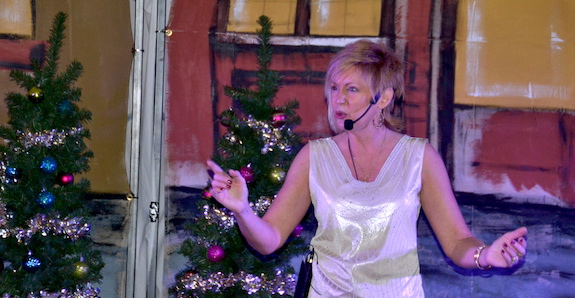 Amy Sidari, Hometown Christmas coordinator, gives an inspirational welcoming message to start the show.