Community Kitchen serves up Thanksgiving meal in Albion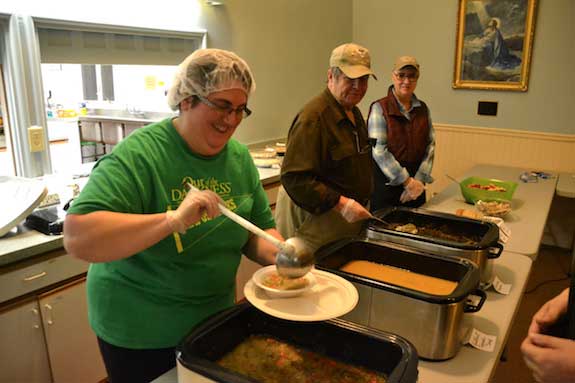 Photos by Tom Rivers
ALBION – The Community Kitchen at Christ Church served 65 meals this evening. Pictured from left include Pam Allen, Dick Tucker and Terry Garrison.
The Albion Free Methodist Church prepared and served the meals. The church takes a turn once a month in serving the Friday meals. Other community volunteers and organizations also take turns with preparing and serving the dinners throughout the year.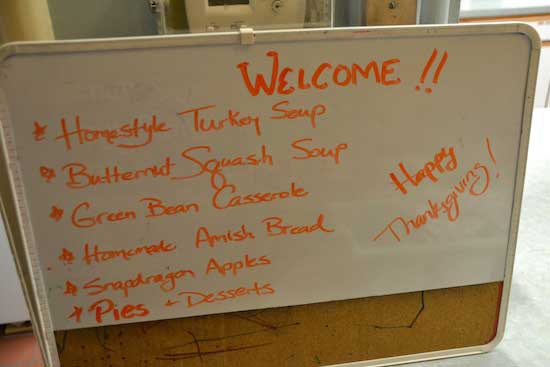 The menu included many staples from a traditional Thanksgiving meal.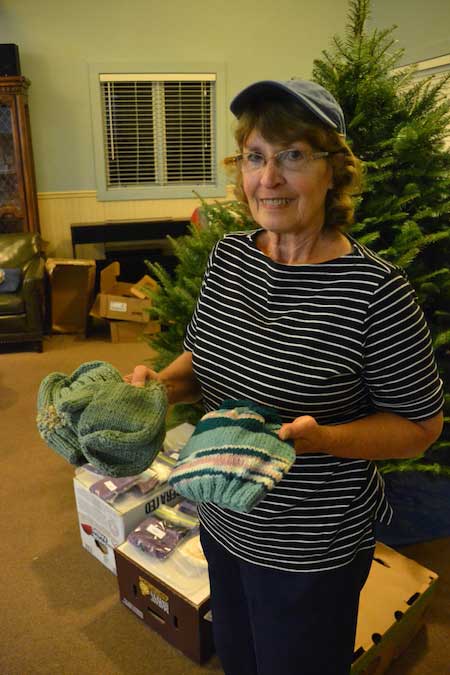 Judy Tucker holds some of the knitted clothing that was given away this evening. Tucker and Kendall Neidert of Albion twice a month lead a knitting class at the Albion Correctional Facility, where female inmates makes hats, booties, blankets and sweaters that are then given to people at Community Kitchen, the Care Net Center of Greater Orleans, and the Hands 4 Hope ministry.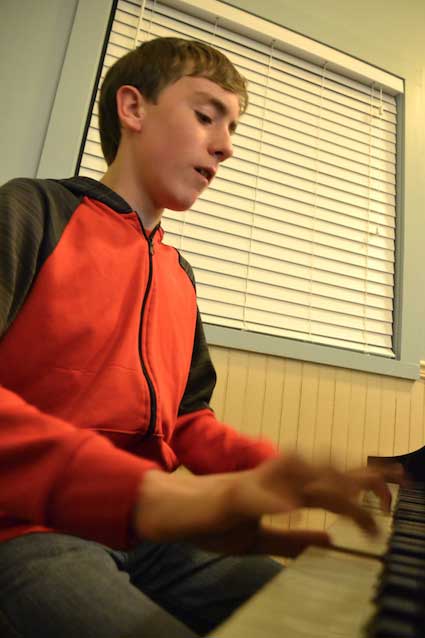 Zachary Neal, 13, played ragtime music on the piano during the meal.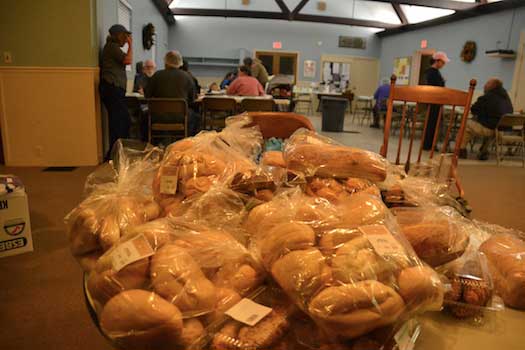 People were encouraged to take home some bread and rolls for the weekend. This photo was taken after most of the crowd had eaten dinner and gone home.