Community Action distributes more than 200 boxes for Foodlink
LynOaken Farms donates 300 five-pound bags of apples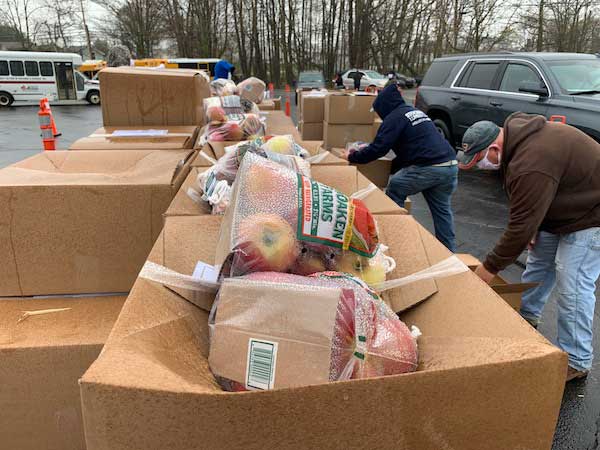 Photos by Tom Rivers
ALBION – Community Action of Orleans & Genesee distributed 210 boxes of food this morning in Albion. Foodlink provided the food in the boxes and LynOaken Farms in Lyndonville donated 300 five-pound bags of apples.
Jeff Atwell, a Community Action employee at right, helps get a box ready this morning. The distribution site was in front of the Main Street Store.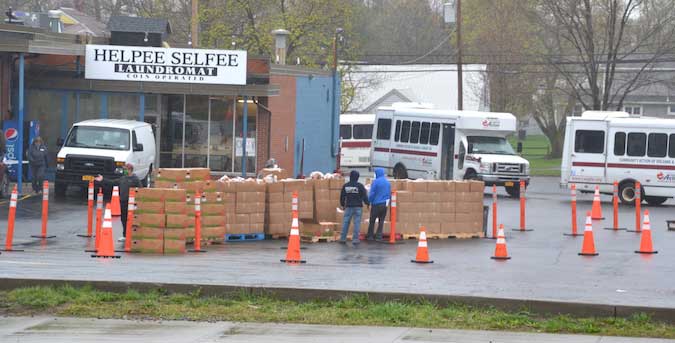 The crew from Community Action is ready to put boxes in trunks of vehicles. This photo was taken about 11 a.m. The food distribution started at 9:30 a.m. It was rainy and that may have kept some people away.
When Community Action did the Foodlink distribution two weeks ago, the 300 boxes were gone by 10:45. The distribution starts at 9:30 although many people are lined up well before that.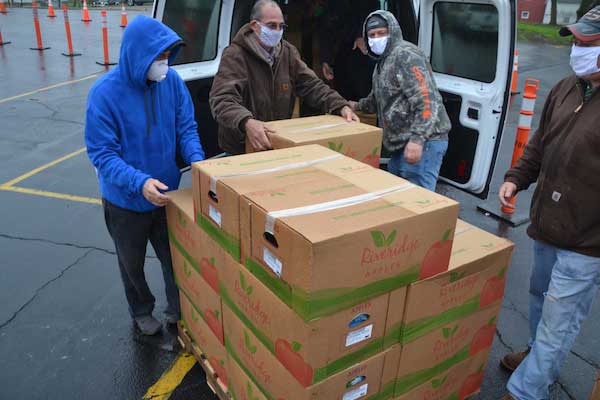 These boxes left over are going to the food pantry at Community Action and also Christ Church in Albion.
The Community Action workers include, from left: David Laraby, Mike Jessmer, Ricky Standish and Jeff Atwell.