Committee looking at police reform in Medina suggests community policing board, more mental health services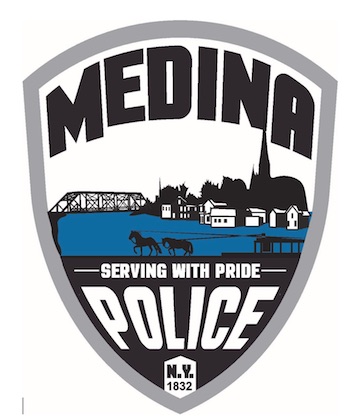 MEDINA – A committee that has been meeting since August to study police reform is recommending changes for the Medina Police Department, including the establishment of the Community Policing Board.
That board should include a cross-section of the community and should meet regularly, the Committee on Police Reform Collaborative. The new community policing board would work towards forming better relations between law enforcement and the community.
"These relationships can be beneficial to convey information in both directions," according to the report from Committee on Police Reform Collaborative. "This Board may also be tasked with aiding in community relations events."
The committee submitted a draft report this past week of its recommendations. (Click here to see the report.) The Village Board set a 7 p.m. public hearing on Feb. 22 for residents to comment on the report.
Medina needs to submit a report to the state by April 1. Gov. Andrew Cuomo last June approved an executive order requiring all 500 municipal police agencies in the state to have the public involved in studying current police policies, with possible recommendations for changes. Those reports need to be submitted to the state by April 1 or Cuomo said the state will withhold funding from communities that don't do the report, which needs to include public meetings.
Cuomo, in his executive order, said the communities with police departments need to go over their policies on use of force by police officers, crowd management, community policing, implicit bias awareness training, de-escalation training and practices, restorative justice practices, community-based outreach and citizen complaint procedures. The communities may find no changes are needed, Cuomo said.
• MENTAL HEALTH and PROCEDURAL JUSTICE – The committee in Medina also is recommending increased training for Medina police officers in mental health and procedural justice.
The regular mental health training schedule should seek out opportunities for crisis intervention training and mental health first aid.
Medina has already sent an instructor for certification in "Principled Policing." That program covers areas such as History of Policing, Communication, Racial Bias, Decision Making, Trust Building and Core Values.
"Regular training in this area may help officers deal with the difficulties of modern-day policing," the committee report states. "All of these training areas can be reinforced through reality based training, including interactive scenarios involving use of communication skills."
• COMMUNITY POLICING/RELATIONS: The Committee recommends that the Medina Police Department take efforts to increase community policing and relations. The committee recommended the Medina Village Board put $10,000 in the next budget to assist with these community policing initiatives.
The committee recommended open community meetings hosted by the Medina Police Department. These meetings can be used to relay relevant information, and hear public concerns.
The Medina PD should also do an annual public survey to gather input from local citizens on police activities.
Some other ways to strengthen community interaction with the department could be more officers on foot patrol, bike patrol and community activities. The committee recommended an annual gathering open to the public where police officers can have positive interactions with the community.
Medina might also consider assigning a Community Policing Officer to focus on creating opportunities for positive interactions with the community.
• ACCREDITATION: The Committee recommends that the Medina PD attempt to obtain NYS accreditation status. The NYS Accreditation Program provides outside guidance and oversight to law enforcement to ensure performance in areas such as policies, procedures and training.
• FUNDING: The committee said funding should be increased at the local and state levels for law enforcement and mental health services.
The Medina PD could pursue state grant funding for mental health, training and equipment.
The committee also said Medina should fund an investigator position in the Medina PD. "A designated position should result in a higher rate of case closures, which it is assumed will also increase public confidence," the committee stated in the report.
---
• The Committee members include Chairman Scott Robinson (Medina Area Partnership), Medina Mayor Mike Sidari, Medina Police Chief Chad Kenward, Daniel Doctor (Medina Central School District Representative), Pastor Jovannie Canales, Jacquie Chinn, Medina PD Lt. Todd Draper, Sherry Tuohey, David King, Cynthia King, Danielle Figura (Orleans County Mental Health Department), Joe Cardone (Orleans County District Attorney) and Joanne Best (Orleans County Public Defender).
• The Medina Police Department currently has 13 officers, including a police chief, lieutenant, sergeant, a school-resource officer, eight patrolmen (including a K-9 officer) and a part-time officer. The department operates with two officers on duty 24-7. The department made 465 arrests in 2016, 551 in 2017, 416 in 2018 and 374 in 2019.
• Survey: The committee created an online survey with topics about transparency, racial bias, trustworthiness, and community participation. Respondents could also list their biggest concerns, as well as suggestions for improvements.
There was approximately 255 respondents to the survey, with 90 percent from Medina residents, with an equal response between male and females, with 80 percent from White, 8 percent from Hispanic and 7 percent from Black.
The survey respondents gave an overall ranking of the Medina PD at 3.7 out of 5, with the biggest concerns listed at 27% say increased training, 27 percent said community policing/relations, and 21 percent said mental health.
• Department policies reviewed: The committee reviewed the following departmental policies: use of force, mental health, body worn cameras, community relations, civilian personnel complaints, performance evaluations, handling deadly force incidents, use of firearms including taser and less lethal shotgun.
An email address was created to allow residents to voice specific concerns in detail. The committee will continue to accept comments at medinaprrc@gmail.com.