Colors ablaze at Boxwood in Medina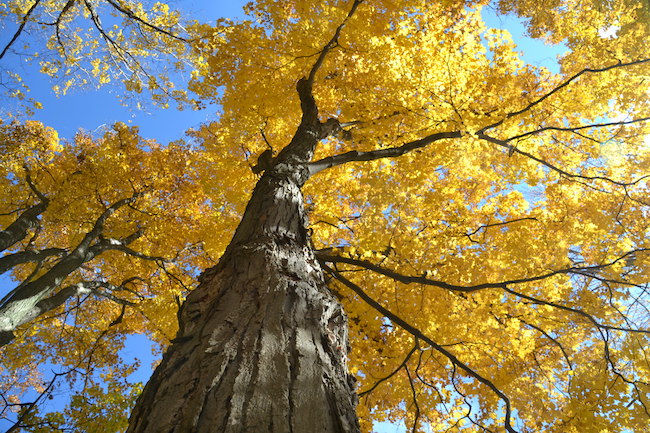 Photos by Tom Rivers
MEDINA – Today is a great day for a country drive or walk in the neighborhood. The sun is shining and there are lots of colorful leaves on trees and on the ground.
I stopped by Boxwood Cemetery, a historic site on North Gravel Road in Medina, in the morning. The cemetery was recently included on the National Register of Historic Places. Boxwood has many towering trees and ornate grave sites.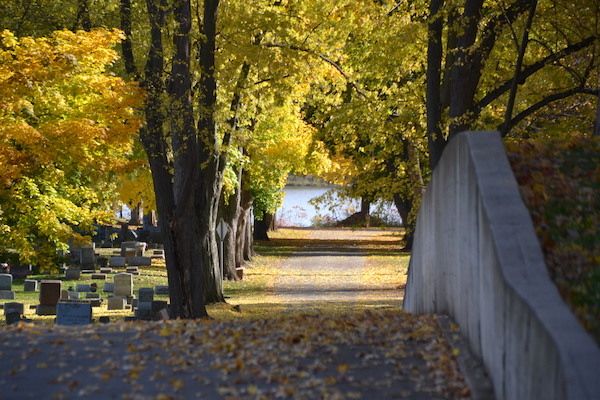 The cemetery is next to Glenwood Lake, which can be seen in this photo.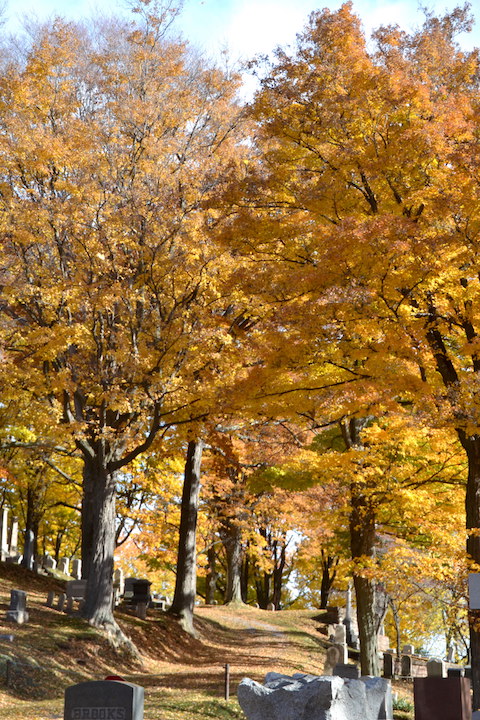 Dirt paths, now covered in leaves, wind through the hills in the cemetery.