Cobblestone's annual dinner, auction raises about $50K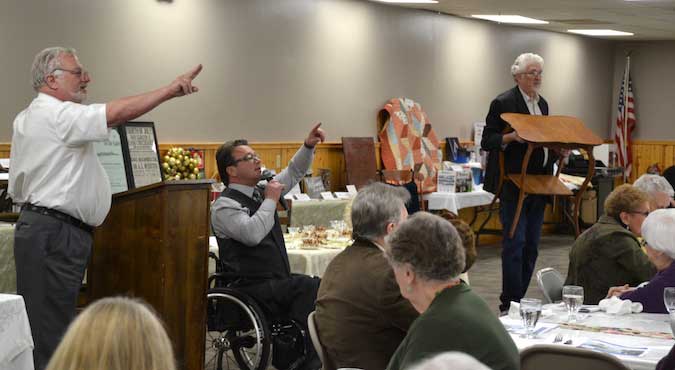 Photos by Tom Rivers
CARLTON – The Cobblestone Society and Museum held its second annual membership dinner on Wednesday evening, which included an auction at the Carlton Recreation Center.
The event raised about $50,000 for the museum, which is located in Gaines near the intersection of routes 98 and 104.
Orleans County Sheriff Randy Bower, center, served as the auctioneer. Larry Albanese, left, was one of the spotters. Marty Taber holds a writing desk that was bought by the highest bidder.
There were 21 items in the live auction.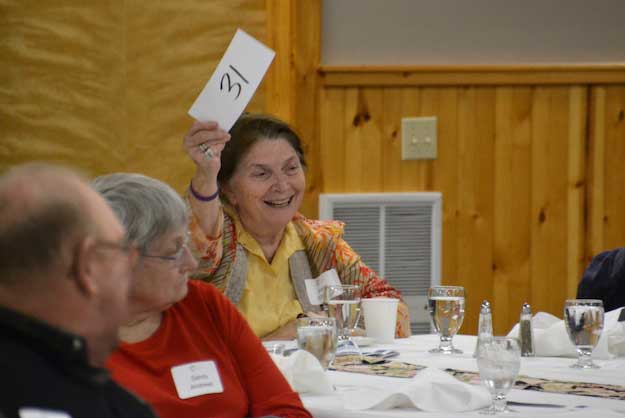 Joyce Chizick of Lyndonville bids on one of the items, a one-night stay in the Cobblestone Cottage Bed & Breakfast, built in 1837 in Canandaigua.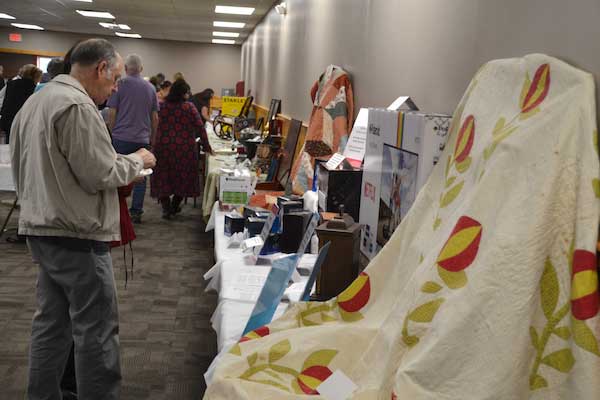 About 100 people attended the dinner and auction. In addition to the items the live auction, there were 44 items in a silent auction and 42 baskets and gifts in a general raffle.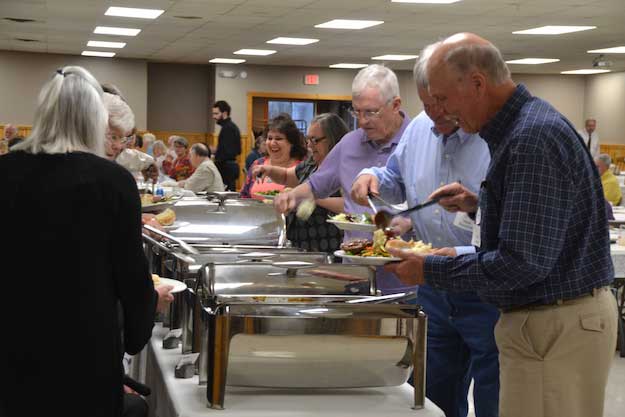 Tim Pierce, right, fills a plate with food catered by Zambistro in Medina.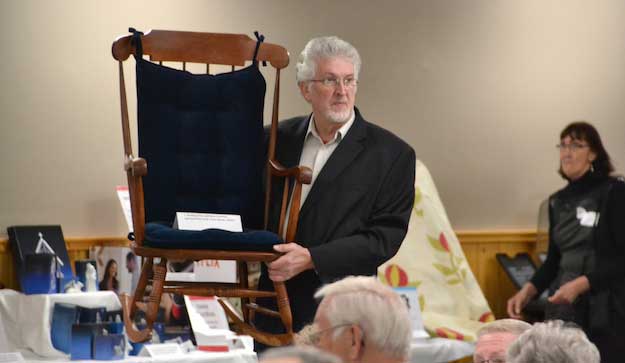 Marty Taber holds a rocking chair with blue cushions which was sponsored for the auction by Frank's Auto Repair in Albion.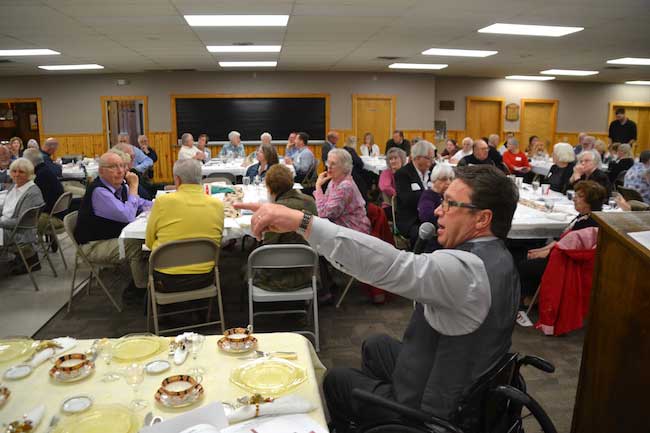 Randy Bower scans the room for a bidder at the auction.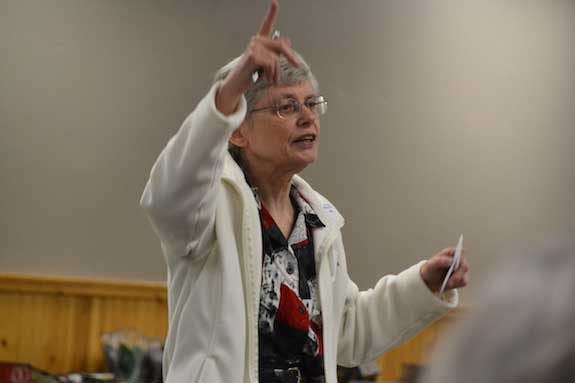 Gail Johnson serves as chairwoman of the event, which has become the museum's biggest fundraiser of the year.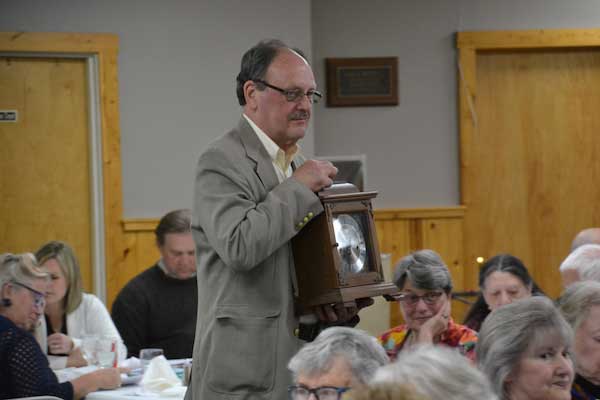 Russ Bosch of Clarendon holds a 1980 clock, which he and his wife Erin Anheier donated for the auction. They also donated a clock from 1870 for the event.
Next year's Cobblestone Membership Dinner will be May 6, 2020. The museum opens for the season this year on June 1.