Cobblestone schoolhouse on Gaines Basin Road welcomed to National Register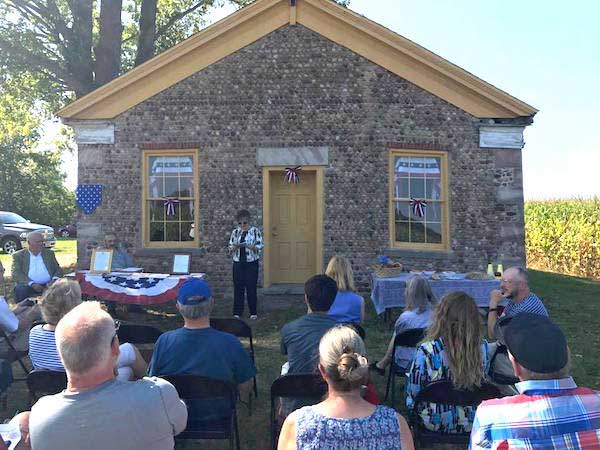 GAINES – Gaines Town Supervisor Carol Culhane welcomes about 50 people to a celebration on Saturday for a former cobblestone schoolhouse being included on the National Register of Historic Places.
The Orleans County Historical Association organized the celebration, which included dedicating a bench and flagpole in honor of the late Woody Baker. He was president of the Orleans County Historical Association, which pushed to save the schoolhouse that was built in 1832 on Gaines Basin Road, just north of the Erie Canal.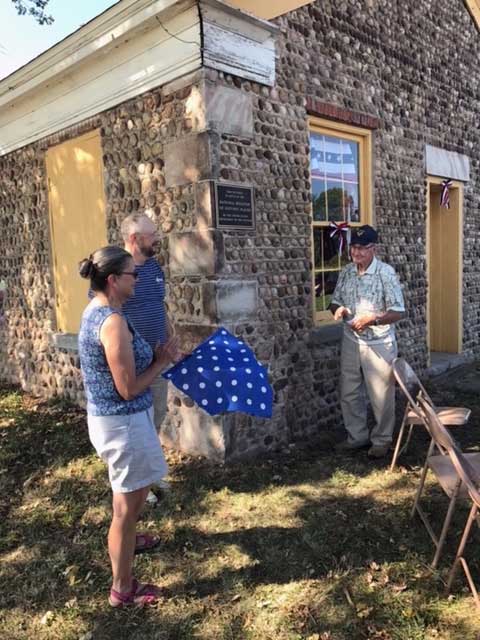 Erin Anheier, Bill Lattin and former cobblestone schoolhouse pupil Ted Sweircznski unveil the plaque. Anheier wrote the application to have the building placed on the National Register. Latin, the retired county historian, put in numerous hours of work on the building, painting, fixing windows, installing the front door, installing the privy, roofing the privy, and keeping an eye on the building.
Photo by Tom Rivers: Here is how the schoolhouse looked about two years ago before a series of improvements. The building was donated to the Historical Association by Jim Panek of Panek Farms.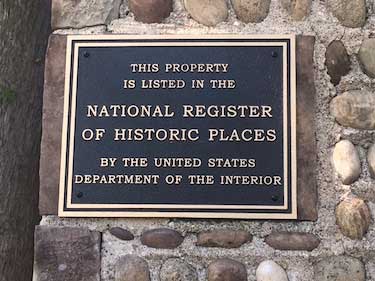 The plaque was installed by Brigden Memorial at no charge.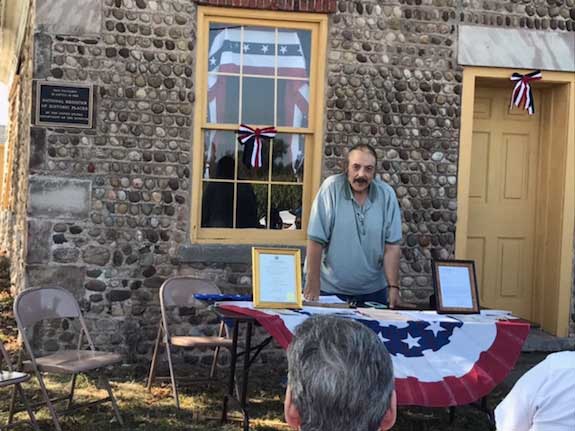 Gaines Town Historian Al Capurso served as master of ceremonies for the event. He has spearheaded saving the schoolhouse. The 913-square-foot building hasn't been used much since it was closed as a school in 1944. Nor had there been much upkeep of the building until two years ago. The Historical Association will use the site for meetings and to display historical artifacts.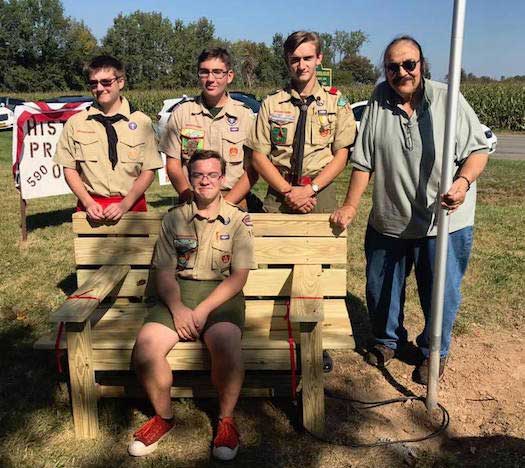 Eagle Scout candidate Rick Flanagan of Albion Troop 164 helped build the bench. He is pictured with Capurso and other Scouts.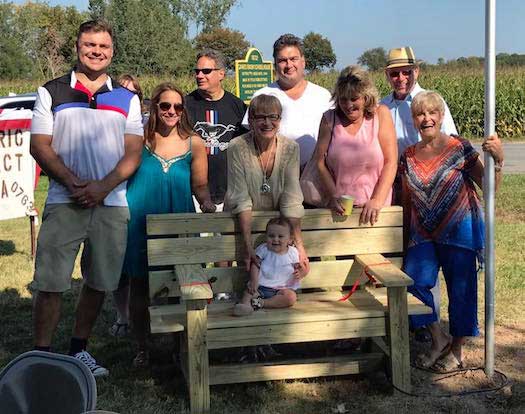 Members of Woody Baker's family are pictured with the bench and flagpole dedicated in his honor.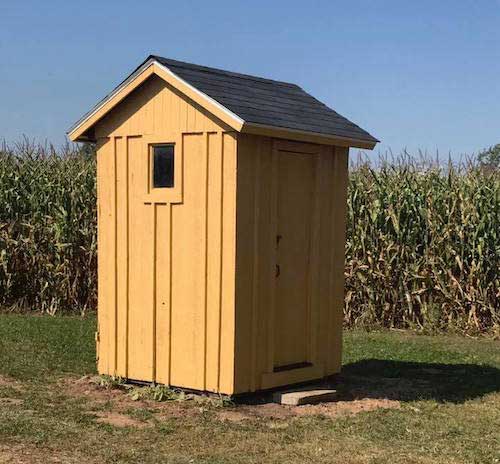 The privy behind the schoolhouse was donated by Irene Roth and her daughters, Chris Sartwell, Marge Page and Arlene Rafter.