Cobblestone Museum welcomes first school tour of the season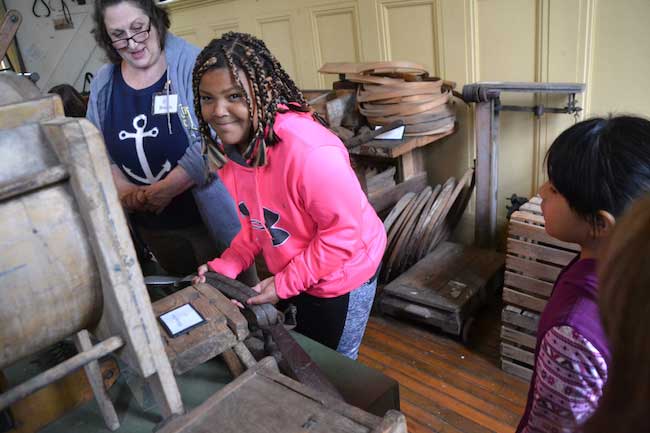 Photos by Tom Rivers
ALBION – Anaiya Griffin, an Albion third-grader, tries to lift a bear trap in the Farmer's Hall at the Cobblestone Museum. About 60 Albion third-graders toured the Cobblestone Museum on Friday, the first school tour of the season.
There were three Albion third grade classes at the museum on Friday. Three more classes from Albion are scheduled to visit on May 29.
Brenda Radzinski, left, served as one of the tour guides. She said the bear trap is about 200 years old. A bear got caught in the trap and managed to walk in it for 14 miles about 150 years ago, when the trap was found in Barre.
Farmer's Hall functions as an exhibition hall for 19th and early 20th century farming implements. One of the more interesting items in the Farmer's Hall is a dog-powered butter churn.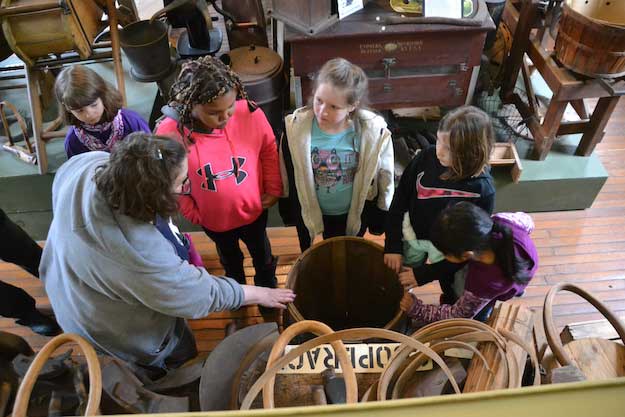 Brenda Radzinski shows third-graders a barrel which she said were made by skilled people known as coopers.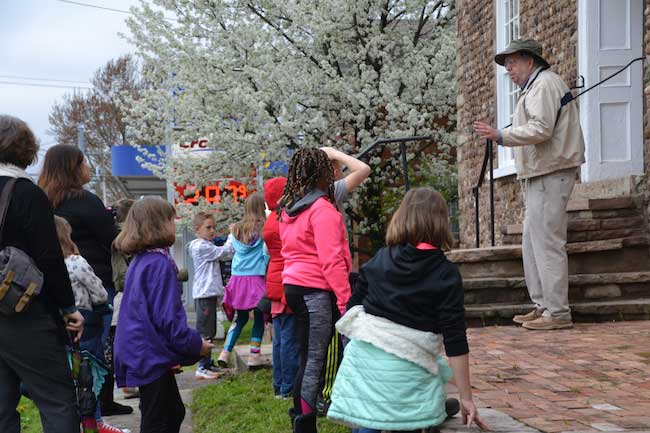 Gerard Morrisey, one of the guides, leads the group into the Cobblestone Universalist Church, which was built in 1834 and is the oldest cobblestone church in North America. Morrissey shared with students how the early residents of the communities collected stones from fields and near Lake Ontario and set them in rows of mortar on the outside of buildings. Children back then would help their families collect the stones to build the cobblestone houses and churches.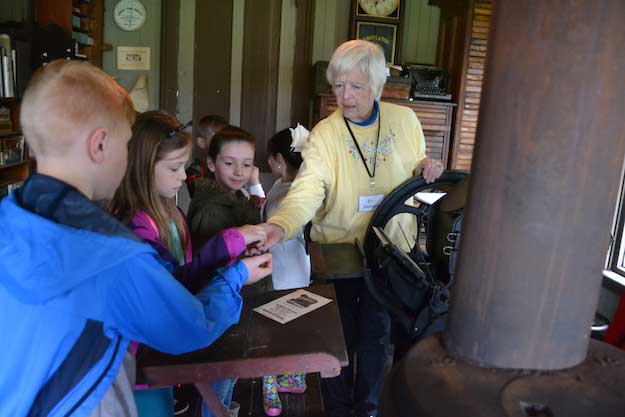 Georgia Thomas gives students a tour of the print shop, which was originally in Medina in the 1870s. Thomas said the printer did the work without spell check and had to set the type manually.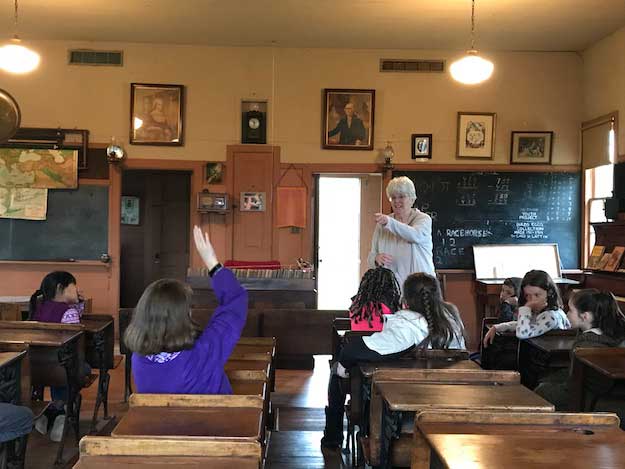 Photo courtesy of Marsha Rivers: Sandy Heise, a retired Albion teacher, discusses life in the one-room schoolhouse, which opened in 1849 and served the Gaines community until it was closed in 1952.