Cobblestone Museum kicks off First Friday art show this evening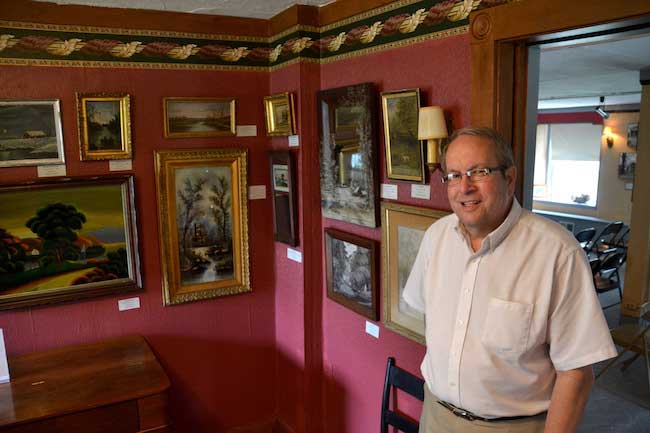 Photos by Tom Rivers
GAINES – Doug Farley, director of the Cobblestone Museum in the Gaines hamlet of Childs, is pictured in the gallery with mid to late 19th century paintings by folk art or naïve painters.
The museum is showing an exhibit of "Sunday Painters" featuring about 50 works by amateur artists. The display includes one work by a professional artist and attendees will be asked to guess which one was painted by a pro.
The First Friday reception will be from 6 to 8 p.m. today at the Cobblestone Church on Route 104, near the Route 98 intersection.
Bill Lattin, the retired museum director, will present a talk at 7 p.m. on many of the pieces of art. Farley will share about some of the new things happening at the Cobblestone Museum.
Some of the paintings in the exhibit include: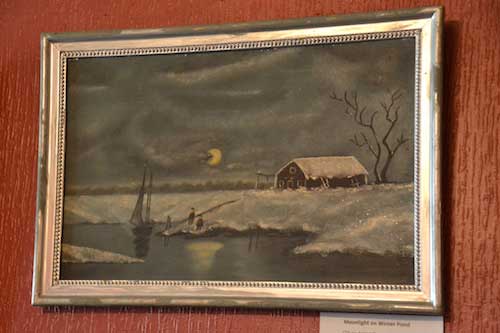 Moonlight on a Winter Pond
Oil on artist board c. 1905
Artist unknown
Loaned by Rene Schasel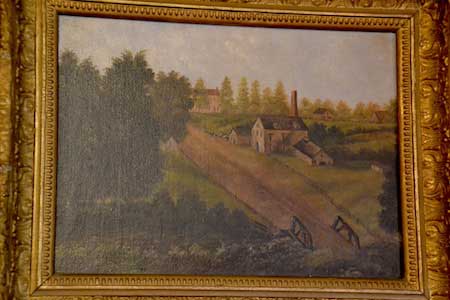 The Old Distillery at Oak Orchard
1890
Fannie McCracken of Albion
Loaned by Lattin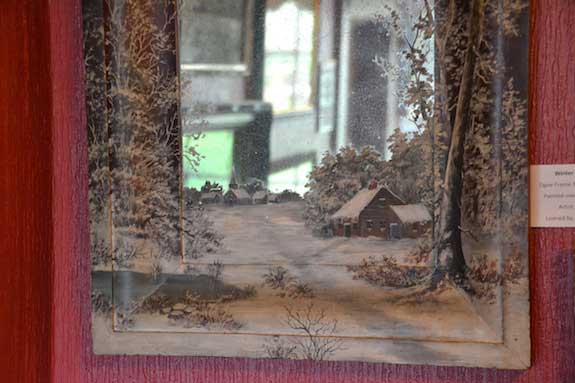 Winter Landscape
Ogee frame & mirror 1845
Painted over in oil  1890
Artist unknown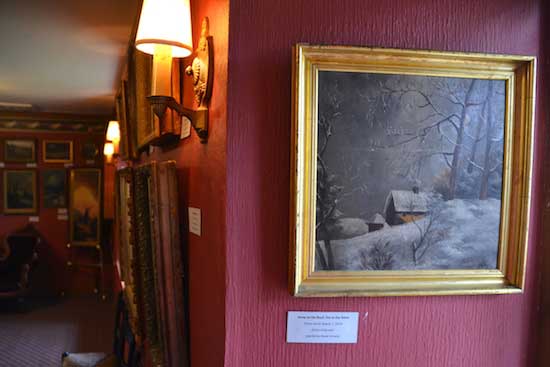 Snow on the Roof, Fire in the Stove
Oil on Artist Board c. 1914
Artist unknown
For more on the museum, click here.