Closed-off Main Street in Medina is a striking setting to serve a meal
More restaurants and wineries involved for third annual Farm-To-Table Dinner as crowd gets bigger
MEDINA – The third annual Farm-To-Table dinner in Medina included a record crowd of 220 people, as well as four restaurants, six wineries and dessert from the Shirt Factory Cafe.
It made for a memorable evening for the crowd that gathered for the five-course meal on a closed-off section of Main Street.
"We're lucky everyone works so well together," said Kara Zambito, general manager of Zambistro, one of the four restaurants that prepared meals for the dinner.
Her husband, Michael Zambito, has been a driving force behind the Farm-to-Table, and has reached out to many of the wineries and restaurants.
Zambistro prepared the meal for the first Farm-to-Table, which had 137 guests in 2016. Last year it increased to 200 and Zambistro partnered with Mariachi De Oro. This dinner included new restaurants Mile 303 and Sourced Market & Eatery. The Shirt Factory, which has new owners, also was part of the effort with pastry chef Abby Thaine preparing summer berry chocolate cake.
All of the ingredients used in the meal were locally sourced and farm-fresh, provided almost entirely from the vendors at Canal Village Farmers' Market. Proceeds from the dinner go to the market.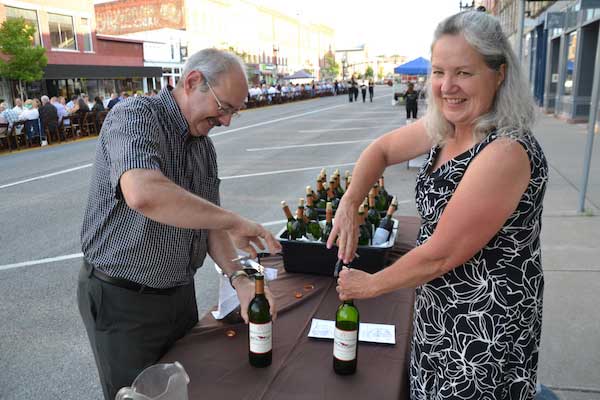 Jim and Kathy Baker, owners of Chateau Niagara in Newfane, were one of six wineries at the event in Medina. They praised the cooperation among the restaurants, wineries and the local government in putting on the event.
They were impressed to see how Medina shut down a section of Main Street, blocking it off from traffic with a fire truck at one end and a payloader at the other end.
The downtown, with the well-kept and occupied historic buildings, made for a dazzling setting, the Bakers said.
"This is a gorgeous old downtown," Mr. Baker said while opening a bottle of wine. "It's a beautiful venue."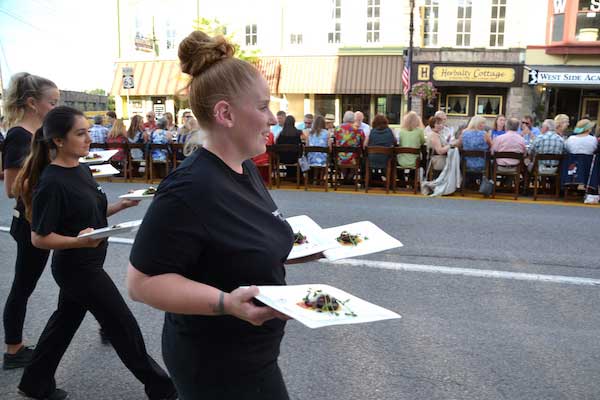 Summer Waite, a waitress with Zambistro, carries the first dish of the evening – roasted corn hush puppy – prepared by Zambistro.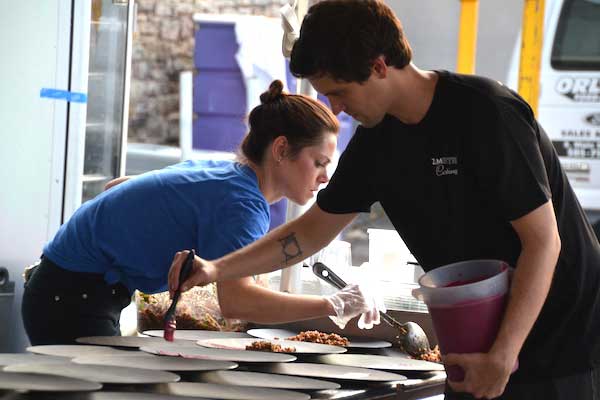 Benji Pecoraro, head chef at Mile 303, and Katie Misiti, kitchen manager at Sourced Market & Eatery, get one of the courses ready for the crowd. This dish was prepared by Sourced and featured a beef brisket.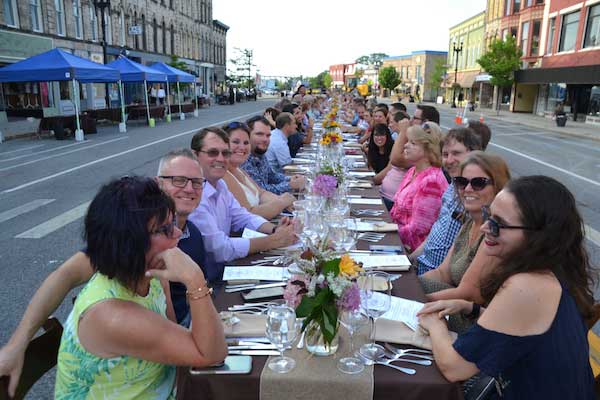 The tickets for the event sold out within 45 minutes of being available on July 6.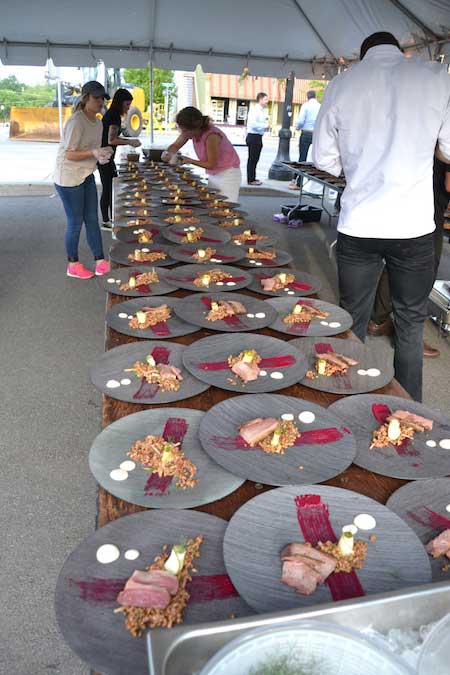 Sourced Market & Eatery prepared one of the courses with beef brisket, rye berry salad, quick pickle, and cherry mustard vinaigrette.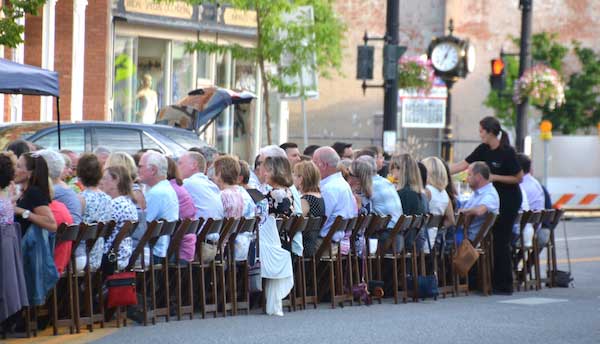 Tickets were $100 and were hot commodities. There were 200 available, and then another 20 seats for the corporate sponsors – Pride Pak, Takeform Architectural Graphics and LaBella Associates.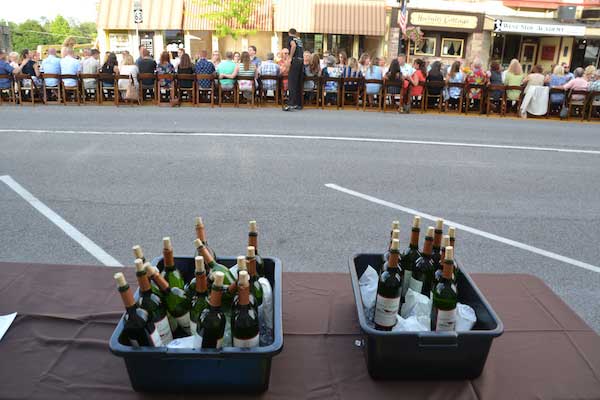 Wine from Chateau Niagara would be served with the second course, Chile Verde Empanada from Mariachi De Oro.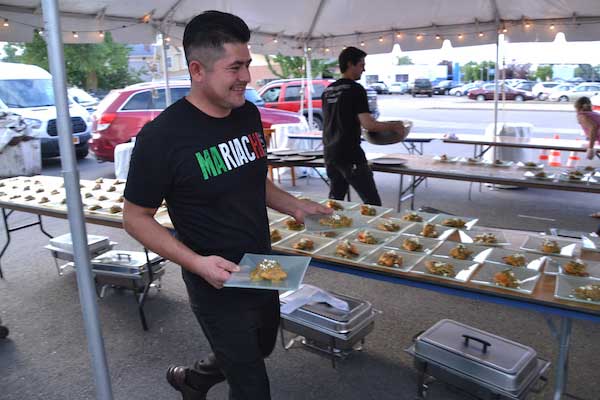 Leonel Rosario of Mariachi De Oro welcomed the chance to be part of the dinner again this year.
"I love being a part of the community and working together with all of the other businesses," he said.