Clinical training starts for Health Occupations Technician Class at BOCES
Students will be at North Wing at Medina Memorial Hospital and Absolut Care of Gasport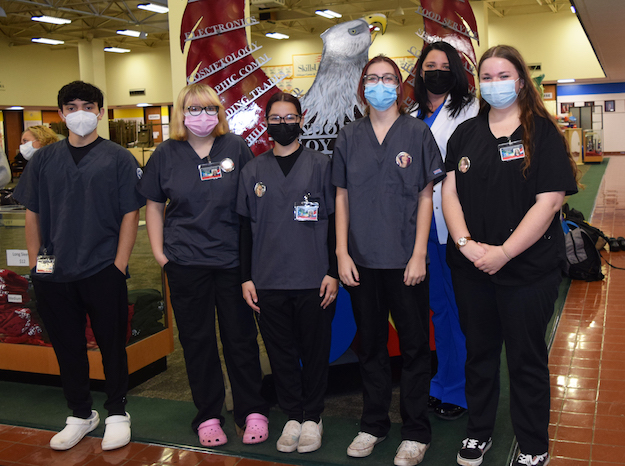 Photos and information courtesy of Orleans/Niagara BOCES
MEDINA – The Health Occupations Technician students at the Orleans Career and Technical Education Center have started the clinical portion of their training.
Teachers Rebecca Mahar Price and Courtney Slack took their students to the North Wing at Medina Memorial Hospital and Absolut Care of Gasport for the invaluable part of their educational experience.  The work-based learning experience helps students take what they are learning in class and gives them job readiness skills.
The top photo shows students in Slack's class, who include Jovany Trejo (Albion), Keira Wass (Barker), Gracelin Mahnke (Medina), Antinina Sikora (Lockport), Seana Hamilton (Royalton-Hartland) and Courtney Slack.