Climbing greased pole proves tall order
Only 1 team has made it to top all week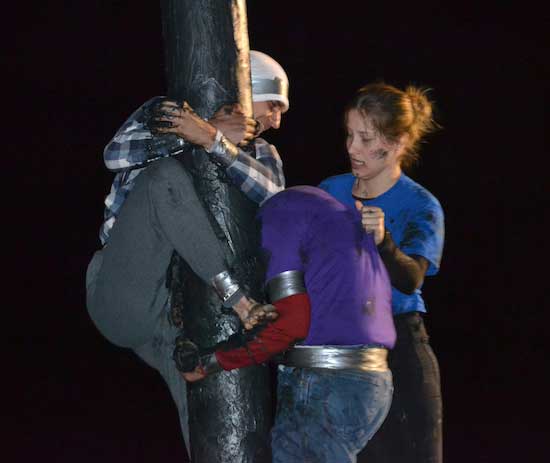 Photos by Tom Rivers
KNOWLESVILLE – Two teams tried to climb the greased pole on Friday and both didn't make it to the top.
This photo shows the Little Eagle Foots with Hunter Freeman, left, and Abi Smith. Justin Robinson is wearing the purple shirt.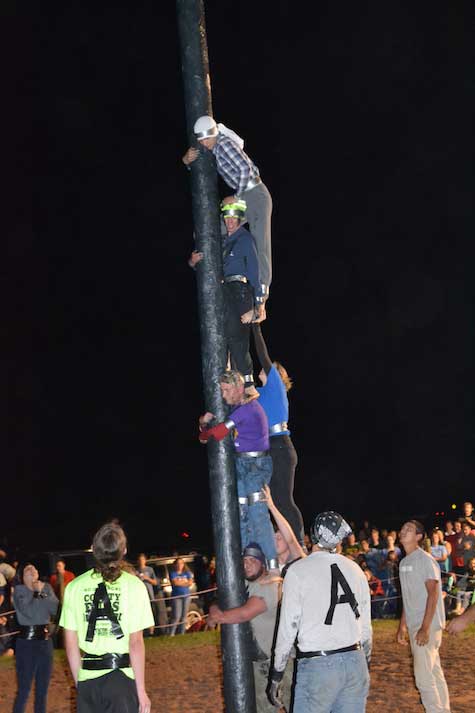 The Little Eagle Foots were close to the top but the started to lose their balance and their tower of people toppled to the ground.
So far this fair only one team, the defending champion Troll Diggers, has climbed the pole. The Troll Diggers made it in 37 seconds on Wednesday and qualified for the championship tonight at 10:30. There is another qualifying round at 10 p.m. today before the championships.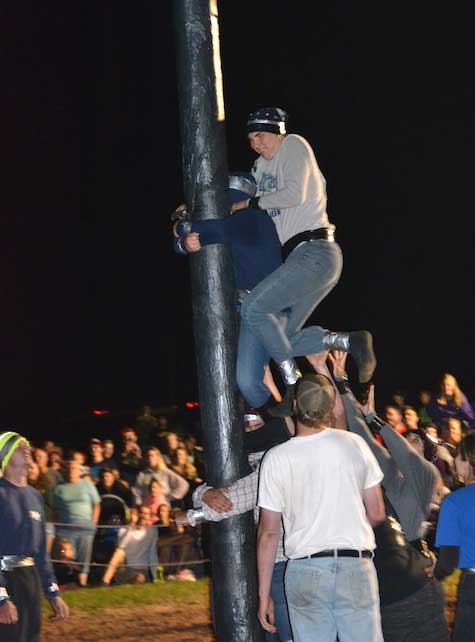 A team called the "Royals" – past fair royalty – tried to climb the pole and were able to get three people up before they lost their grip on the grease-slathered pole. Andrew Moore is on top, followed by Natalie Mrzywka and Morgan Seielstad as the base.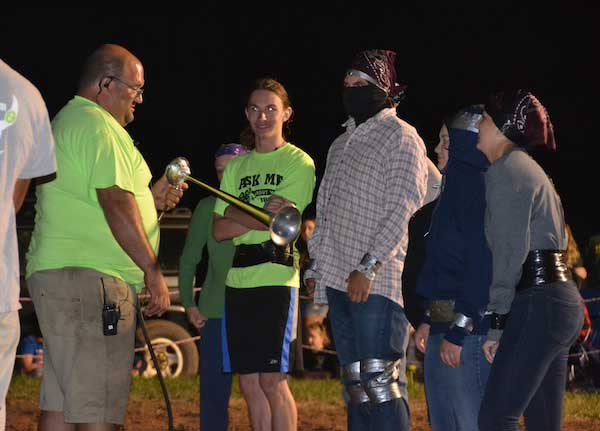 Jeremy Neal, the event chairman, goes over the rules with the Royals, including current fair queen Riley Seielstad, right. Neal uses a horn to start the competition. Seielstad just turned 18, the minimum age to try the greased pole and wanted to see if her team could do it.
The Royals and Little Eagle Foots might be back for another try tonight.