Classic cars, Elvis shut down Main Street in Medina for big party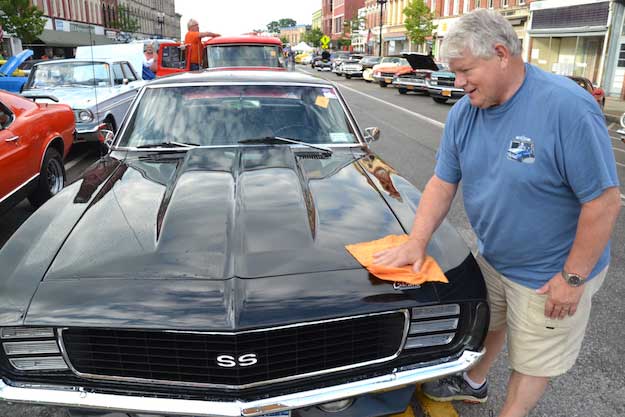 Photos by Tom Rivers
MEDINA – Charlie Crumb of Albion wipes rain off his 1969 Camaro, which he parked in the middle of Main Street in Medina for the Super Cruise on Wednesday evening.
After some early rain, the sun came out and the cars showed up. There were about 200 classic cars at the event.
"This is a good one because there are a lot of people here," Crumb said.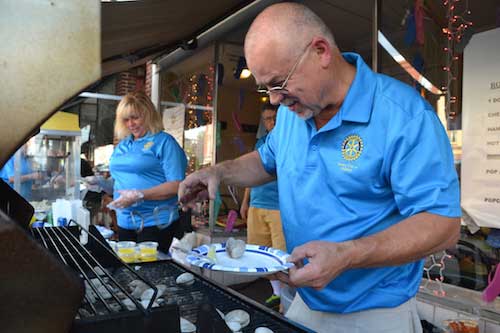 Bill Bixler and Wendy Jacobson, members of the Medina Rotary Club, served clams, hamburgers and other food during the Super Cruise.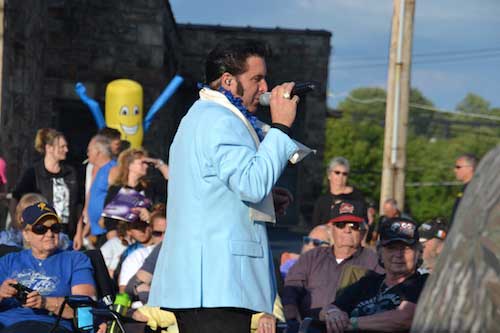 Terry Buchwald, an Elvis impersonator, once again performed for the crowd. Buchwald arrived on a motorcyle with an "Elvis" license plate. He sang from a stage and also went into the crowd for several songs.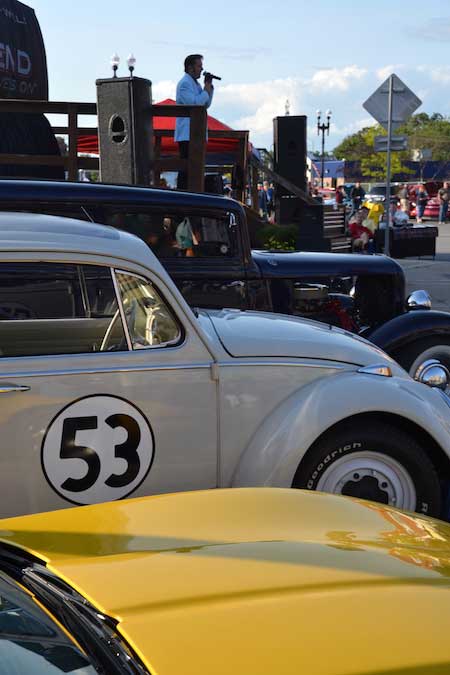 Buchwald praised the organizers of the event, and all of the car owners for creating a fun evening in Medina.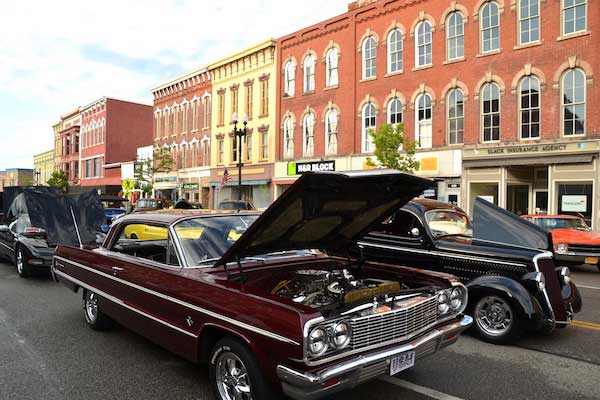 A 1964 Chevy was among the many cars on display in a closed off section of Main Street.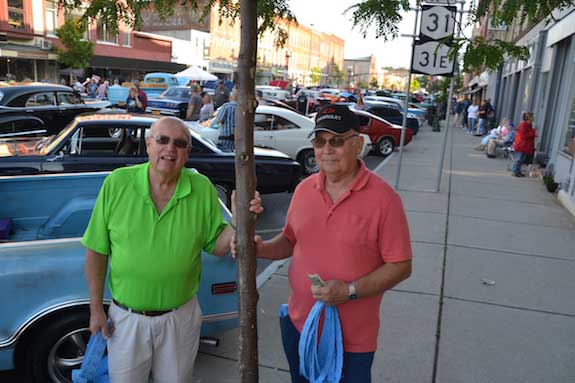 David Green, left, is one of the leaders of Medina's cruise nights, along with Donna Bushover. Green is pictured with Vern Weatherbee. They were selling raffle tickets to benefit the United Way in Orleans County.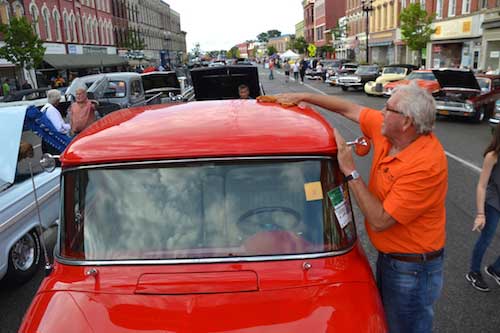 Art Hill of Medina gives his 1956 Ford a final polish before the street was full of people.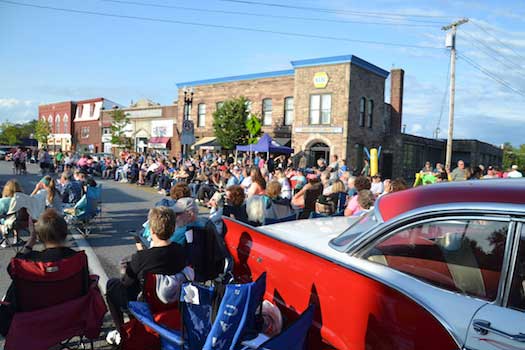 Hundreds of people brought lawn chairs to watch the Elvis impersonator.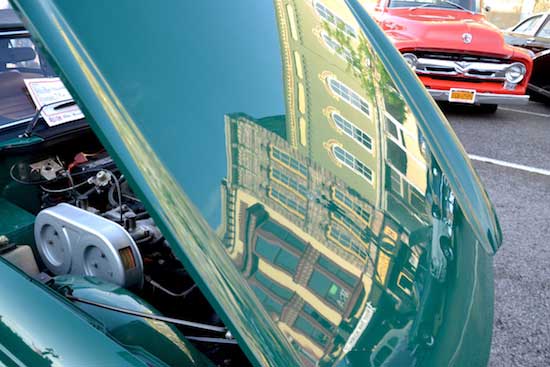 Downtown buildings are reflected on the hood of a 1973 Triumph Convertible.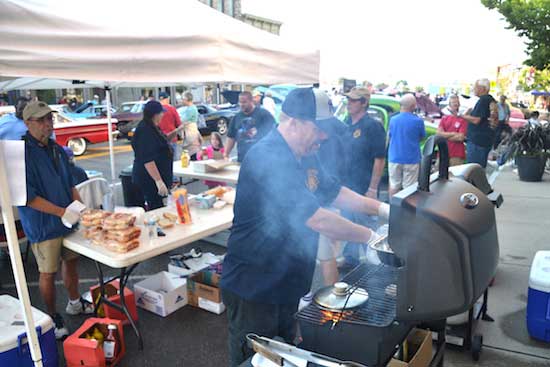 Mark Irwin and the Medina Lions Club also served up many items from the grill.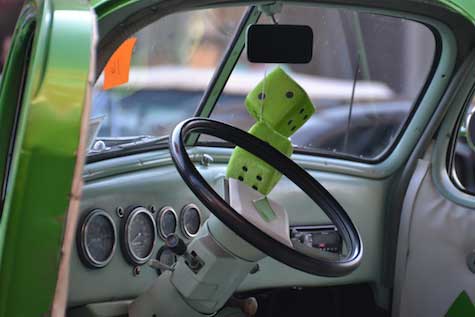 A 1936 Pontiac was parked on Main Street for people to check out.