Classic cars converge on closed-off Main Street in Albion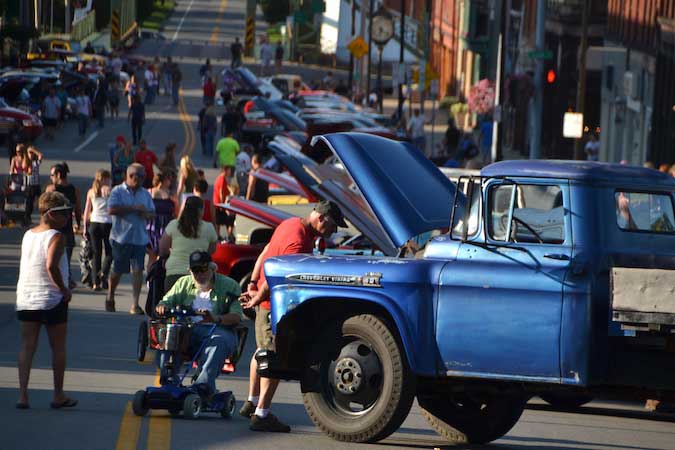 Photos by Tom Rivers
ALBION – There were about 100 cars and trucks in a "Super Cruise" Saturday evening in downtown Albion.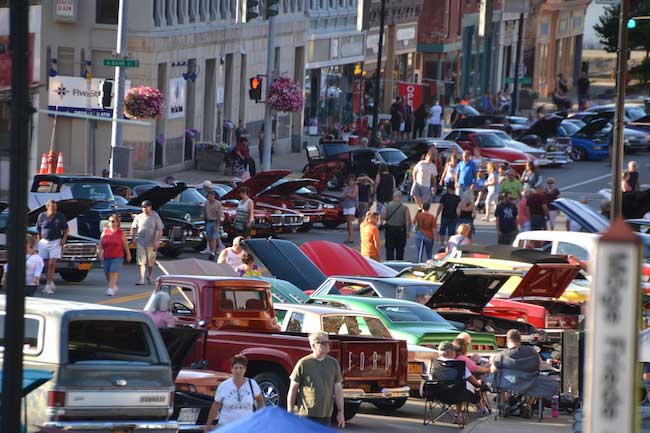 Main Street was closed off from State Street to Caroline Street for the second annual Super Cruise.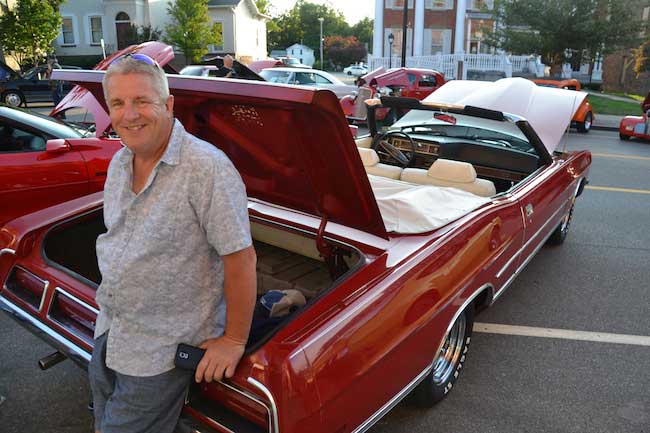 John Foos of Albion brought over his 1971 Ford LTD. He has had the car for 21 years and has taken his wife and four kids for numerous rides with the top down on the convertible.
"I've never had so much fun with a car," he said.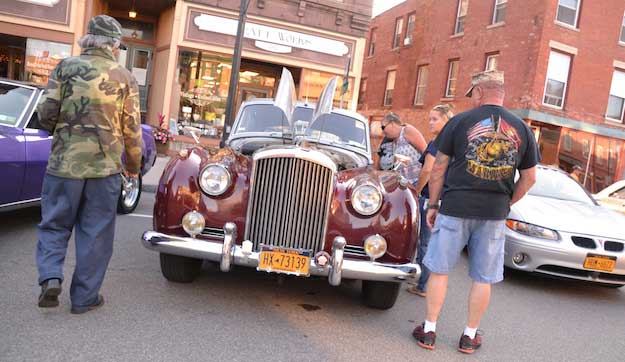 A 1960 Bentley owned by George Heinrich of Hilton was popular at the Super Cruise.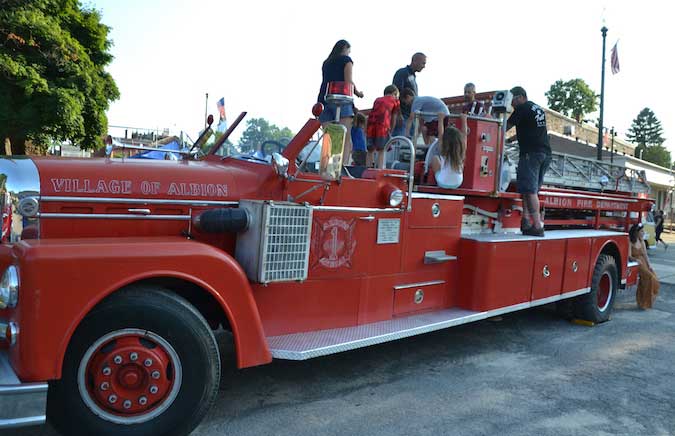 A 1958 ladder truck that was used by the Albion Fire Department until 1990 reappeared at the Cruise. Mike Blake, 34, of Clarendon acquired it about two months ago after trading a 1947 Army Jeep for the truck. The previous owner had the fire truck in Attica. Blake, a former Albion resident, saw it advertised online and wanted to bring it back to Orleans County.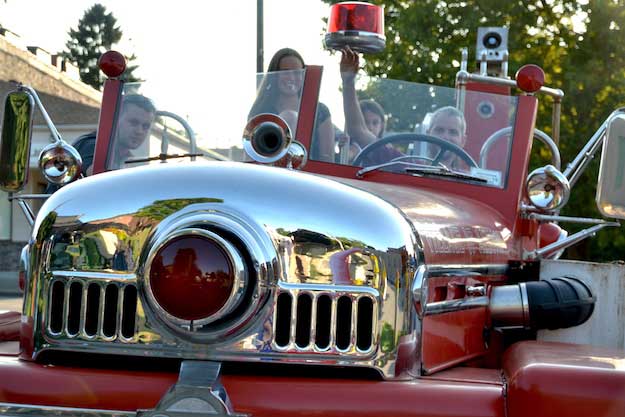 Mike Blake sits in the driver's seat of the 1958 fire truck and sounds the siren. He let people climb on the truck and explore some of its features. It still has its old ladders, axes and other equipment.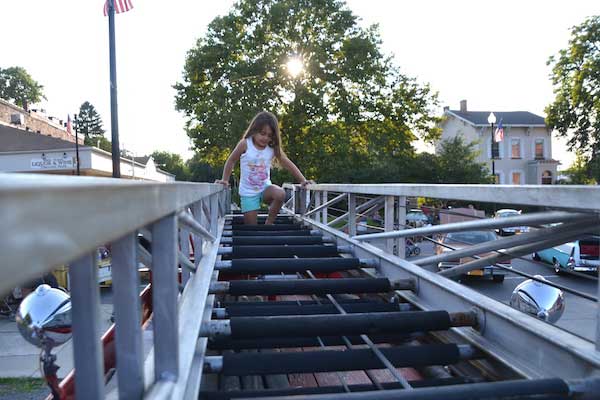 Audrey Blake, 4, has fun playing on the fire truck recently acquired by her father, Mike Blake. Saturday was the first time the truck was at a public event in Albion in many years. (Blake took it to the Barre Bicentennial in late June.)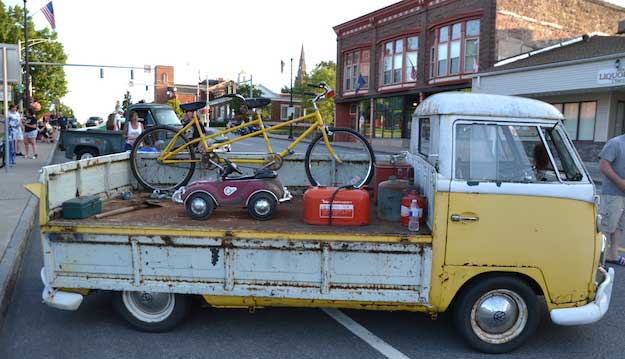 This 1964 Volkswagen also was a popular vehicle with the onlookers.