Classic car catches on fire in Kendall, owner uses extinguisher to prevent spread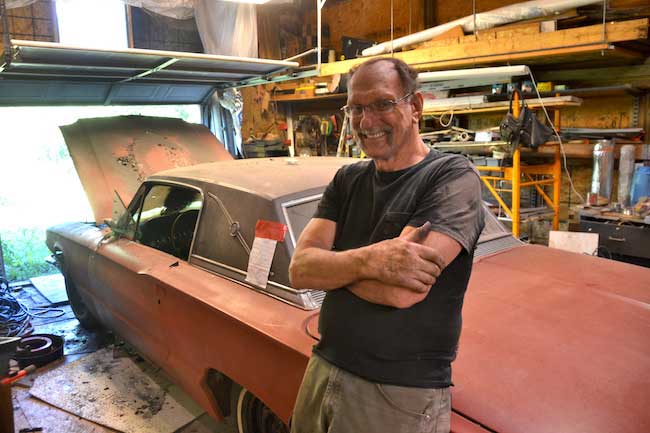 Photos by Tom Rivers
KENDALL – Jack Gillman is pictured with a 1966 Ford Thunderbird in his barn behind his house I  Roosevelt Highway.
The engine started on fire this afternoon and was spreading through the car. Gillman, a former Kendall town supervisor, called 911 and then used two fire extinguishers to keep the fire contained to the car.
His neighbor Dan Hance also came over with a fire extinguisher to prevent the car from being totally engulfed in flames.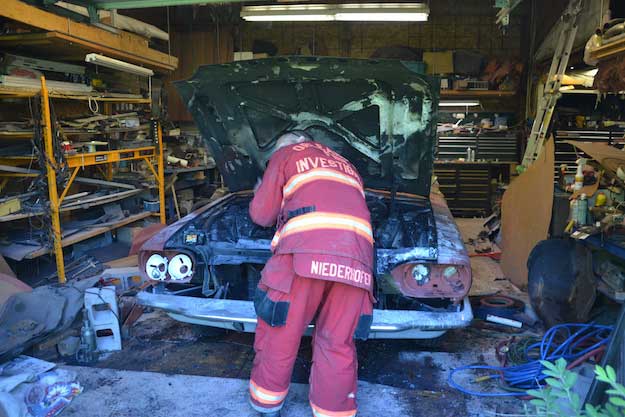 Justin Niederhofer, an Orleans County fire investigator, looks at the engine to pinpoint the cause.
Gillman has been working to restore the car the past 20 years. It only needed to be painted before he was finished. He drove the car earlier today.
He said the engine was flooded out and the carburetor backfired, causing a spark with caused the engine to catch on fire. The flames melted the battery, wiring and the brake system.
Gillman isn't giving up the car. He said if he can find another engine he thinks the car could be on the road in about a month.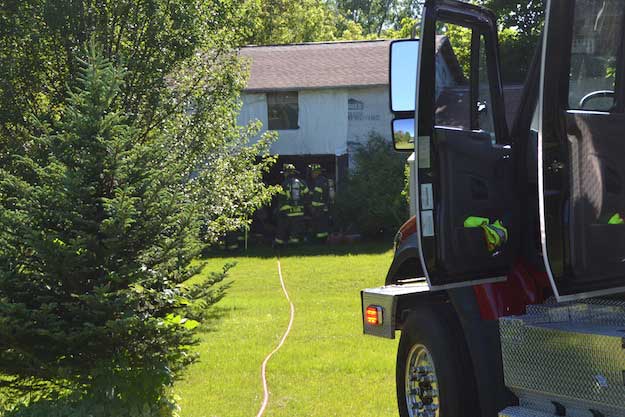 Kendall firefighters were dispatched to the scene just before 4:30. They were able to ensure the fire was put out.
"Luckily he had a fire extinguisher and was able to knock it down," said Jordan Willis, a captain with the Kendall Fire Department.
Gillman said without the fire extinguishers the entire barn likely would have caught on fire.